Bao Zhifang, the former Shanghai Film Studio director, died of illness in Shanghai at noon on September 5, 2023 at the age of 84.
Bao Zhifang was born in Shanghai in 1939 and was originally from Yin County, Zhejiang Province. After entering the Shanghai Film Studio, she followed Tang Xiaodan, Yi Ming, Xie Jin and other famous directors as an assistant director to shoot films such as "Aolei Yilan", "Pawns in the Revolutionary Army", "The Wrangler" and "Qiu Jin".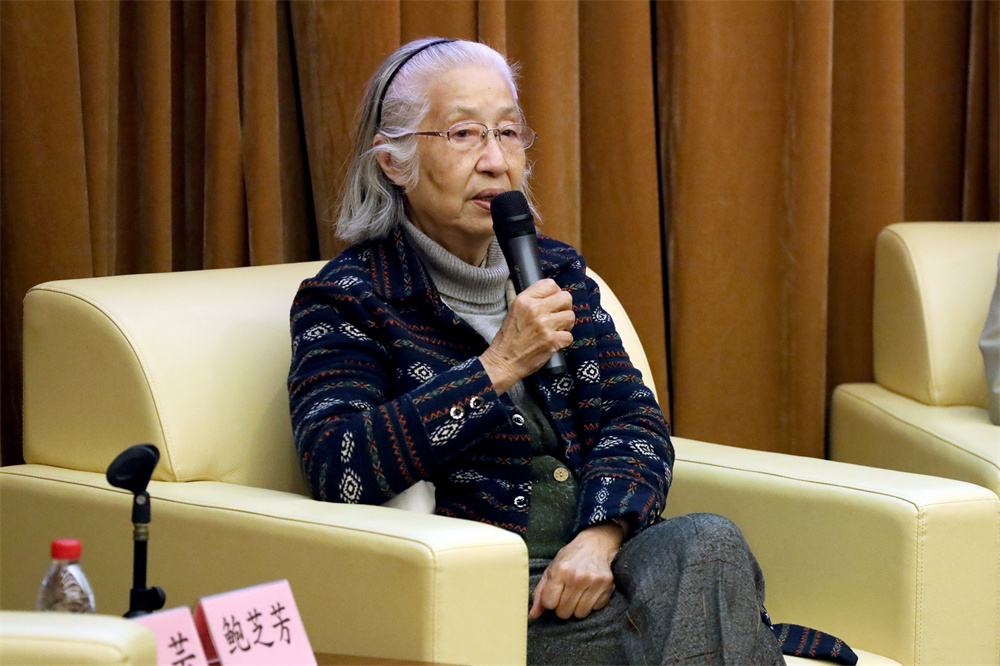 Bao Zhifang
Bao Zhifang's career as a director was something he worked hard for. During the college entrance examination, she was admitted to the Russian Department of Beijing Foreign Studies University with excellent results, but her love for art was still lingering in her heart. While studying at Beijing Foreign Studies University, Bao Zhifang, who was born with a passion for literature and art, continued to participate in literary and artistic activities and arrange programs, and was a full-fledged literary and artistic activist.
The next year, when the Shanghai Film College enrolled students, Bao Zhifang mustered up the courage to write a letter to the college explaining her situation. The school quickly replied and said that there were no more places in the acting department, and only the directing department still had places. Bao Zhifang immediately wrote a long letter to her department chair and successfully fulfilled her wish. After that, Bao Zhifang successfully passed the examination of the directing department of Shanghai Film College and realized her wish.
After graduation, Bao Zhifang was assigned to Haiyan Film Studio. Later, Haiyan Film Studio merged with Tianma Film Studio to form Shanghai Film Studio. That group of young directors at Shanghai Film Studio almost all started out as scriptwriters and assistant directors following the big directors. In fact, before following Xie Jin, she already had the opportunity to be able to make films independently, but she heard that she could work with a great director, and she was unwilling to give up this opportunity no matter what.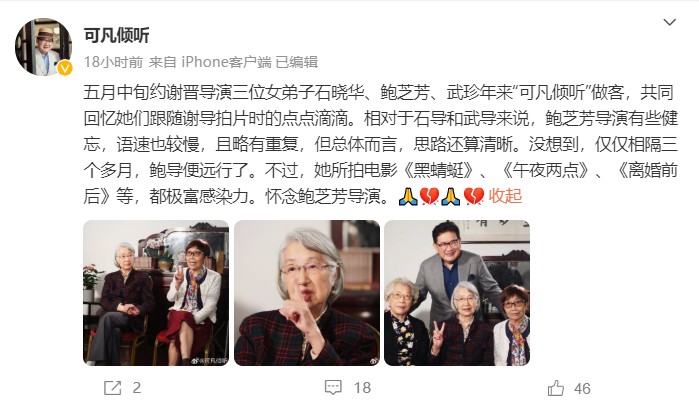 Host Cao Kefan commemorates Bao Zhifang on Weibo "@KefanListen"
In the days of following Xie Jin, she absorbed professional practical knowledge that was not available in school like a sponge. Xie Jin's strict requirements for art laid a solid foundation for her independent creation later.
In the 1980s, Bao Zhifang began to make independent films as a director. His directorial debut "Black Dragonfly" was the first film about the fashion show industry in New China. Since then, she has successively directed more than 20 films, including "Two o'clock in the Midnight", "Wild Snow", "Golden Nails", "Oddities in River City", "The First Temptation", and "Miss Orpheus".
Like a group of vigorously created female films at that time, Bao Zhifang's works also present a distinct female consciousness and a delicate female perspective.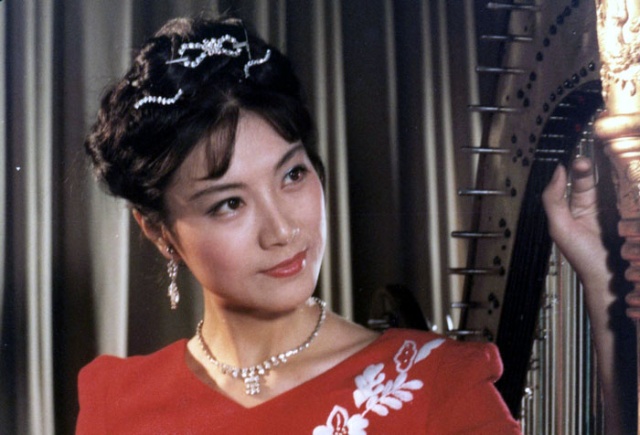 Stills of "Black Dragonfly"
"Black Dragonfly" released in 1984 was Bao Zhifang's directorial debut. In this fashion film, she poured out her passion for life and expressed her aesthetic taste. In this movie, the yearning and pursuit of beauty was a very trendy concept at the time. The theme of love and pursuit of beauty, which had been imprisoned for nearly 10 years, aroused strong repercussions among the audience in the early stage of reform and opening up. At that time, it was welcomed by many female audiences, and the girls even dressed up according to the fashion in the movie.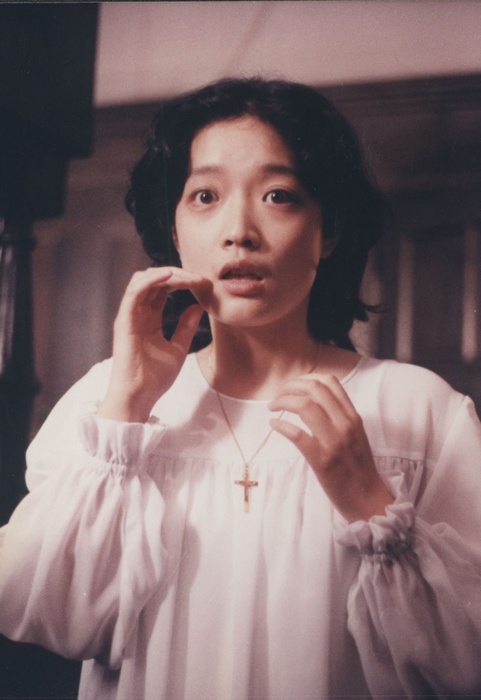 Stills of "Two o'clock in the Midnight"
The thriller movie "Two O'Clock" shot by Bao Zhifang in 1987 is still being recalled and commented on by some public accounts. The film tells the story of a murder case triggered by divorce proceedings. It is said that after reading the script before filming, the cast and crew were even afraid to go to the bathroom alone.
"Golden Nails" in 1989 was adapted from the reportage "Ten Women". Director Bao truly presents a group of vivid ordinary women in daily life on the screen. Through the experiences of the five women, it reflects the concepts of love, marriage, family, and morality in the new era and their challenges to traditional concepts. The series of social and emotional issues involved in the film are of universal significance to urban professional women. Bao Zhifang's "bold" pursuit of art has attracted admiration from both inside and outside the film circle.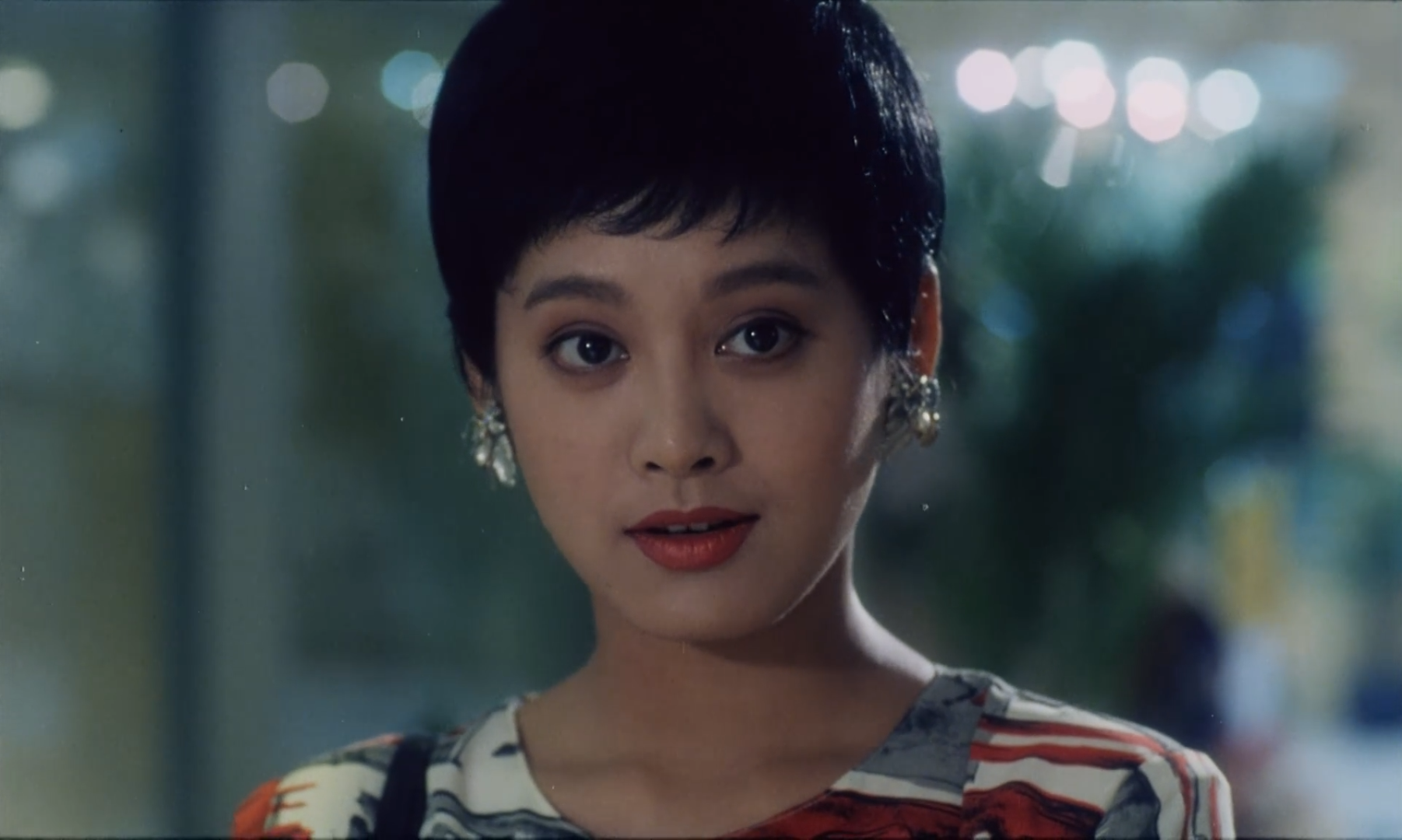 "Miss Orpheus" stills
"Miss Orpheus" in 1994 is also a masterpiece of Bao Zhifang's female expression. After the film starring Tranquility was released, it was even regarded by the critics at the time as "the arrival of the golden age of white-collar social prestige." "Miss Orpheus" won the Honor Award of the 3rd China College Student Film Festival in 1995, and was listed as one of the "Ten Best Films" in China in 1994 by the Shanghai Film Critics Society.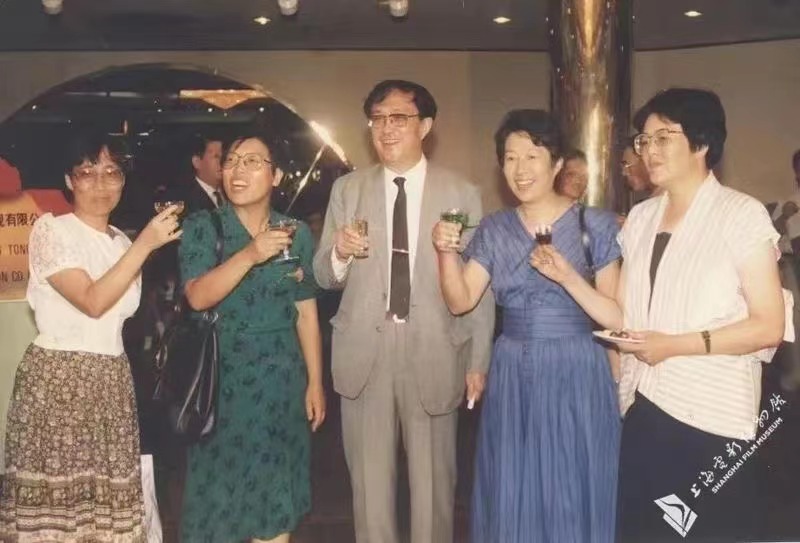 Xie Jin and four female disciples, from left to right, Wu Zhennian, Shi Xiaohua, Bao Zhifang, and Huang Shuqin
This year coincides with the centenary of Xie Jin's birth. As a disciple of Xie Jin, Director Bao Zhifang has attended relevant commemorative events many times. At an event to commemorate Xie Jin held at the Shanghai Film Museum in June this year, Bao Zhifang was a guest and shed tears as she recalled her mentor. "Director Xie Jin is my mentor, and I feel honored to be his disciple."
Talking about the understanding of Xie Jin's art, Bao Zhifang believes: "Director Xie's films are like a memorabilia reflecting the ups and downs of Chinese society, artistically expressing the content and themes that are most relevant to the masses through the aesthetic language of the film. Can't be lost. His sincerity and dedication to art will always be engraved in my mind."