On May 23, the opening ceremony of the 2023 Fresh Proposals Lili Real Image Conference was held in Lili Ancient Town, Suzhou. In addition to the continuation of high-quality sections such as on-site proposals, fresh laboratories, fresh dialogues, fresh waves, fresh screenings, and venture capital special sessions, the conference also specially planned the "Listen·See Lili" documentary sound theme exhibition and the special session "Documentary and Music" Special activities such as music guided tours will bring an immersive journey of documentary music experience.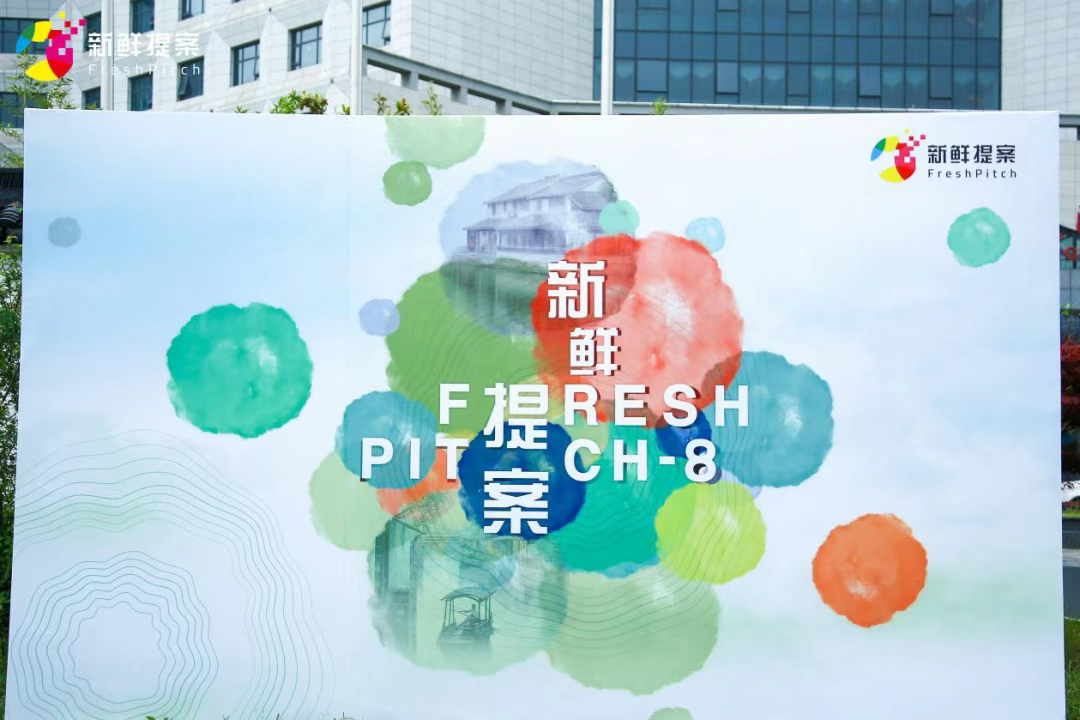 Event site
A total of 127 proposals were collected at this year's conference. After review by expert mentors, 20 excellent proposals entered the on-site proposal and one-on-one negotiation sessions, and 5 projects entered the special venture capital session.
It is understood that the Fresh Proposals Lili Real Image Conference, which was founded in 2016, has gone through seven years and is now entering its eighth year. Over the past seven years, the Fresh Proposals-Lili Real Video Conference has collected 953 proposals from all over the world, 140 excellent proposals were shortlisted for the conference, 42 excellent proposals were shortlisted for major domestic and foreign film and television festivals, and 36 completed films were broadcast on the platform.
How to Boost the Development of Documentary Ecological Diversity
On the afternoon of the opening ceremony, the opening forum of "Integrity and Innovation——Cross-Form Application of Documentary and Non-fiction" was held, and the guests discussed the development of ecological diversification of documentary.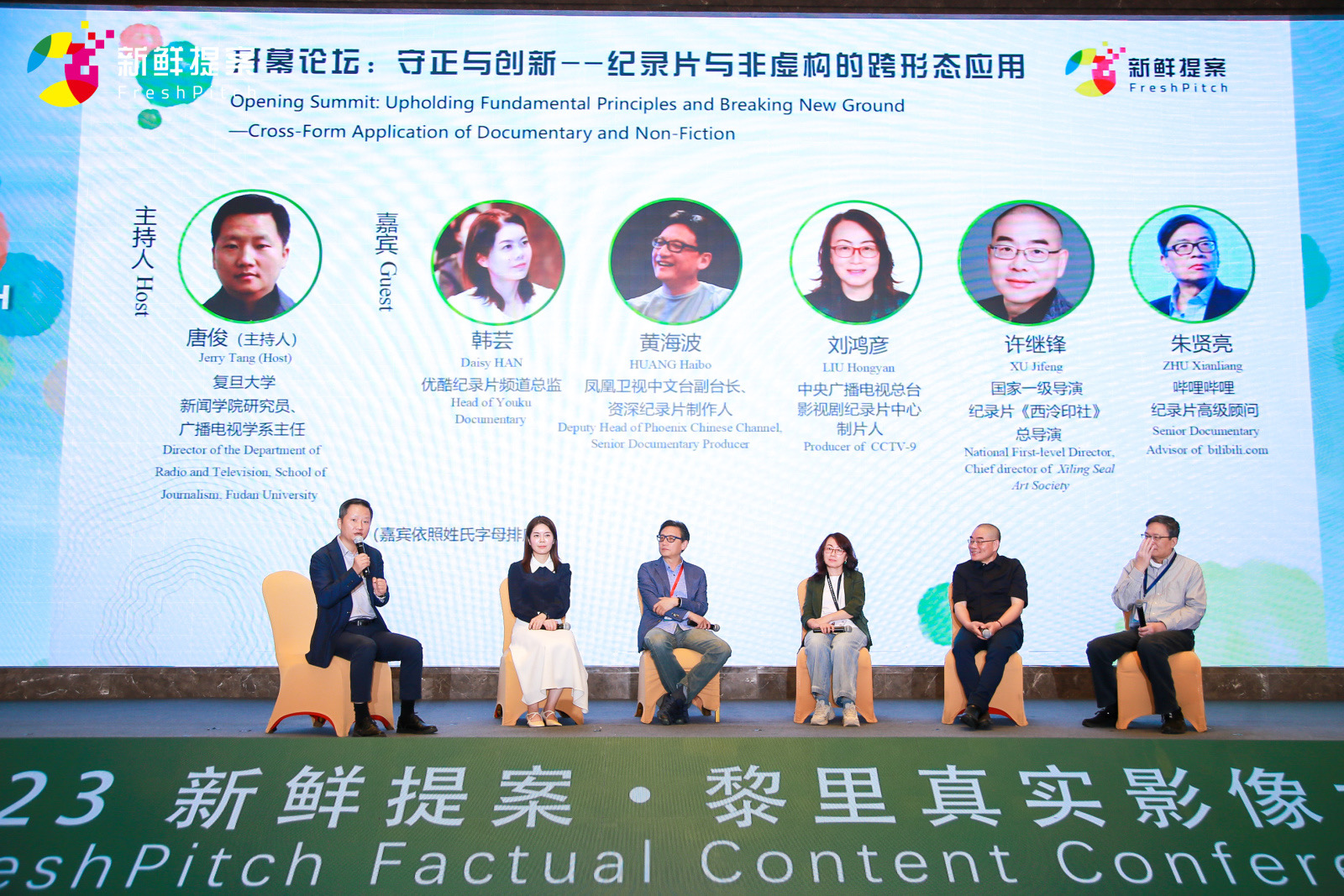 Forum site
Zhang Tongdao, director of the Documentary Center of Beijing Normal University, believes that direct cinema is still an important type of documentary, and it is neither the first nor the only one. Graceful, it can be serious or humorous, laughing and cursing are all articles, non-fiction is not a genre, and it is impossible to become a scientific concept. We bring up this word again to remind us that documentaries have a vast space and are exciting. Longing for the sea of stars.
In recent years, due to the increasing business challenges faced by traditional broadcasting organizations and new media video platforms, the requirements for the input-output ratio of documentaries have also become higher and higher. This has led many documentary teams to turn to documentaries that are easier to obtain funding. Types, such as gourmet food, professional verticals, etc., have resulted in an unbalanced development of documentary types, increased internal friction in documentary production, and greatly affected the diversity of production teams. And this will further narrow the field of cross-genre development of documentaries.
Talking about how to break the ecological barriers of documentaries, Wang Lijun, director of the Shanghai Radio and Television Center, said, "The investment of new media platforms in documentaries pays more attention to the ratio of input to output and the guiding role of big data in types. Investment preferences are often important for production teams. It is a weathervane. Therefore, we must protect the diversity of documentary ecology, and we must further broaden the financing channels for documentaries. At present, under the guidance of Taiwan Group, our Documentary Center is working hard to promote the "enterprise-oriented" through cooperation with some large state-owned enterprises. Documentary development fund' landing. I hope that through the landing of 1, 10, or dozens of 'corporate documentary development funds', the financing channels for documentaries can be enriched, thereby boosting the development of ecological diversity of documentaries."
How to Unite Fiction and Non-fiction in Documentaries
From the perspective of the network platform, Han Yun, Director of Youku Documentary Channel, mentioned, "There are more documentary reality shows on the platform now. In the next step, we will consider the combination of documentaries and dramas. Immediately next month, we will officially announce the first A real case documentary drama. We will consider launching a real documentary drama from the perspective of suspenseful cases. Of course, it is a real case and the real process of solving a case, but we will use the way of drama to show Deconstructing it may be a bit similar to the documentary dramas that are more common in the past, such as Netflix."
From 2012 to 2015, Phoenix Video created the Phoenix Video Documentary Festival. In the last session in 2015, the organizer advocated the use of mobile phones to shoot documentaries. Huang Haibo, Deputy Director of Chinese Channel of Phoenix Satellite TV and a senior documentary filmmaker, spoke at the round table forum. He believed that there are many forms of documentaries nowadays. "Do you think it is a documentary? Videos, traffic accident scenes, and some crime scenes in elevators, including live broadcasts, I think these are all real records and a continuous source of content generated through mobile phones."
With "Flash! For example, "Youth" and "Riding Alone for Thousands of Miles", Xu Jifeng, a national first-level director and deputy director of the editor-in-chief of Zhejiang Satellite TV, said, "The production model of Zhejiang Satellite TV's large variety shows has changed, and this change means the adjustment of its entire production strategy. , including a control of the entire production cost. The most critical point is that our entire team has a gesture of paying tribute to documentary images."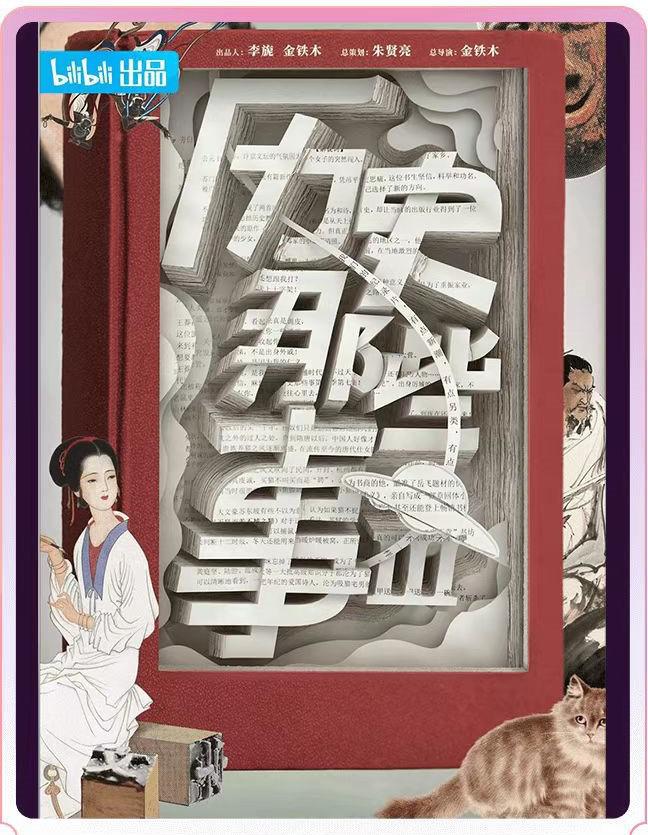 "Those Things in History" poster
"Under the principle of non-fiction, we can try to use some fictional artistic means to express." Bilibili Documentary Senior Consultant Zhu Xianliang said: "For example, "Those Things in History", we completely broke the rigor of the so-called historical documentaries in the past In this way, we added a small theater. There was an episode about Li Qingzhao, and we held a round table meeting like us. In the round table meeting, famous artists such as Su Dongpo, Wang Anshi, Liu Yong, etc. sat there and commented on everyone's works she commented on. The words are all her original words. It shows Li Qingzhao's very unique character, and the combination of fiction and non-fiction is also to make our young users like to watch our documentaries more."
Since the conference was held in Lili, in addition to holding the conference every year, it has also planned and carried out dozens of special supporting activities such as "Recording Lili·Documentary Mobile Video Contest", Beijing Special Dialogue, "Recording Saturday" charity screening, etc. At the same time, Lili Ancient Town is also promoting the construction of a documentary industry base with high standards and high quality, and has introduced a series of supporting policies for the high-quality development of the digital cultural industry.
This year is the sixth year of the "Jiangsu 100-person Documentary Support Program". A total of 32 documentaries have been supported and created, 13 of which have won awards in national selections, and 16 have been broadcast on the CGTN record channel of China Central Radio and Television and overseas media. In this year's Jiangsu 100 People Documentary Support Program, Wu Yiqiao, a member of the party group and deputy director of the Jiangsu Provincial Radio and Television Bureau, was the representative of the mentor—Xue Yaning, the former director and senior editor of the Special Department of Nanjing Radio and Television Station, and a national first-level director. Documentary "Xiling Xu Jifeng, chief director of Printing Society, and Zhang Jianning, vice chairman of Nanjing Film and Television Animation Artists Association and senior reporter, issued letters of appointment.
At the opening ceremony, the Lili Documentary Digital Trading Platform was officially launched. Through the integration of documentary-related enterprises and documentary creators, the construction of the Documentary Cultural and Creative Park will be promoted, and the high-quality construction of the Lili Documentary Industry Base will be built to jointly create a 365-day documentary development. platform.
In addition, Li Li, as the host of the Fresh Proposals Real Video Conference, in addition to creating a film and television record venture capital summit, will also expand the scope of radiation to all citizens who are interested in documentaries, and will hold Le Li in 2021 and 2022 Mobile phone documentary contest. This year, on the basis of previous activities, Li Li has upgraded the "game play" and innovated the model. He invited representatives of the main creators of outstanding documentary works to gather in the ancient town and opened a training camp for documentary creation in the Yangtze River Delta, so as to feel the pulse of creative innovation and improve the energy storage of the works.