On March 20th, the realism-themed film "Non-stop" produced by Jia Zhangke held its premiere in Beijing. Director Wang Jing, starring Bai Ke, Zhang Songwen and other main creators shared behind-the-scenes stories with the audience and revealed the original intention of creation. The film will be released nationwide on March 24.
"Not Ending" poster
"Not Ending" tells the story of Han Dong (Bai Ke), a "Northern Piao" with only a junior high school education, in the "golden age" of paper media, with his dream of journalism and his girlfriend Xiaozhu (Miao Miao) bravely chasing dreams in Beijing. By chance, Han Dong is appreciated by Huang Jiang (played by Zhang Songwen), a well-known reporter from "The Capital Times", and with Huang Jiang's help, he enters the newspaper as an intern. During a news investigation, Han Dong discovered the bigger truth behind the shady scene of "hepatitis B awaiting inspection", and tried to change the social injustice faced by 100 million hepatitis B virus carriers through a report that reshaped the perspective...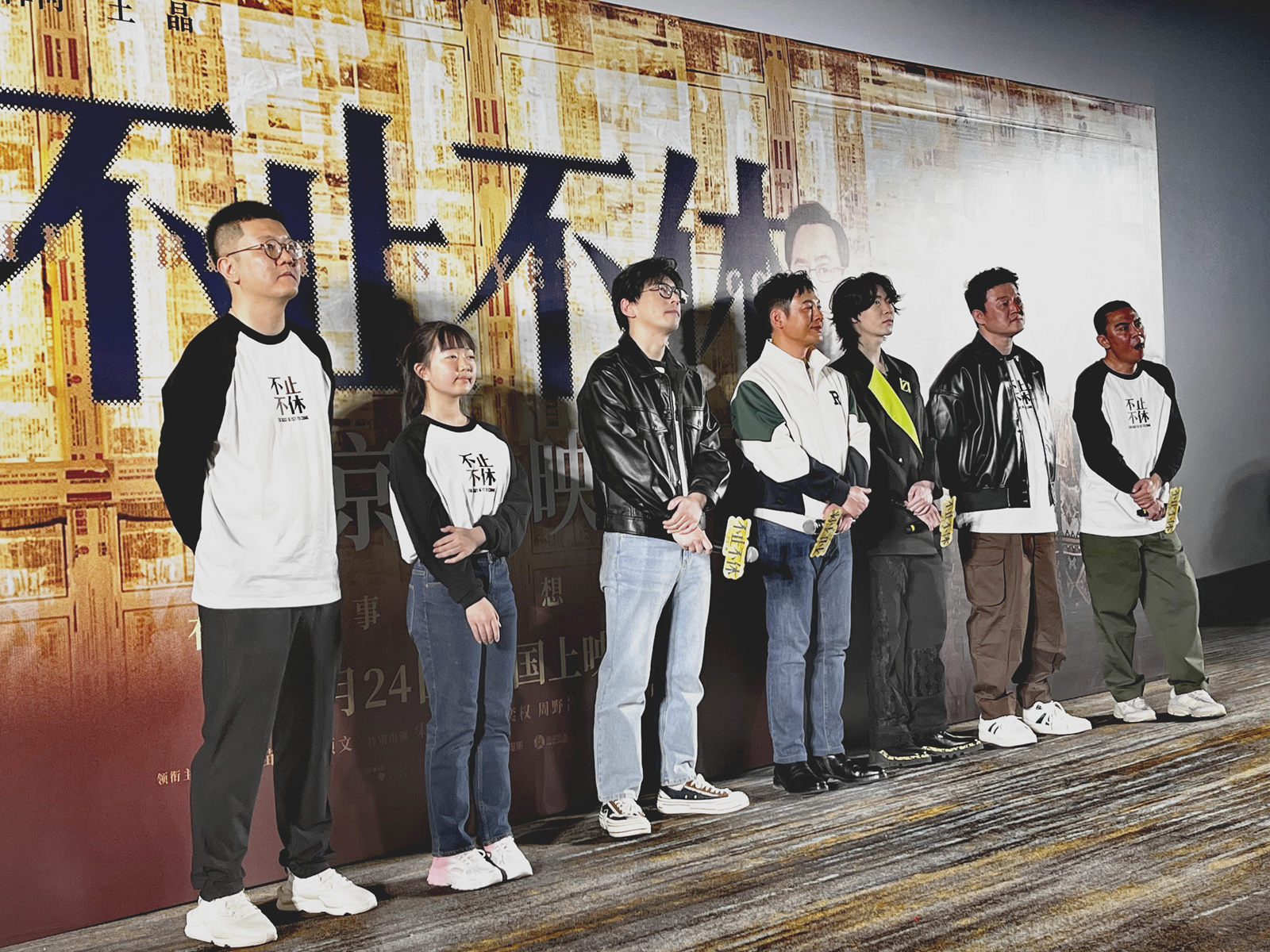 The crew of "Not Ending" appeared at the premiere. The Paper reporter Wang Zhengtu
At the premiere, director Wang Jing said that in order to restore the real texture, the main creative team spent a lot of time and energy interviewing witnesses of that era, collected a lot of realistic materials, and finally condensed it into a heartwarming and inspirational story. "In the face of relatively heavy social topics, the film does not focus on portraying suffering, but presents contradictions in a plain and restrained way. Through the form of video expression similar to a documentary, it conveys a very realistic message to the audience."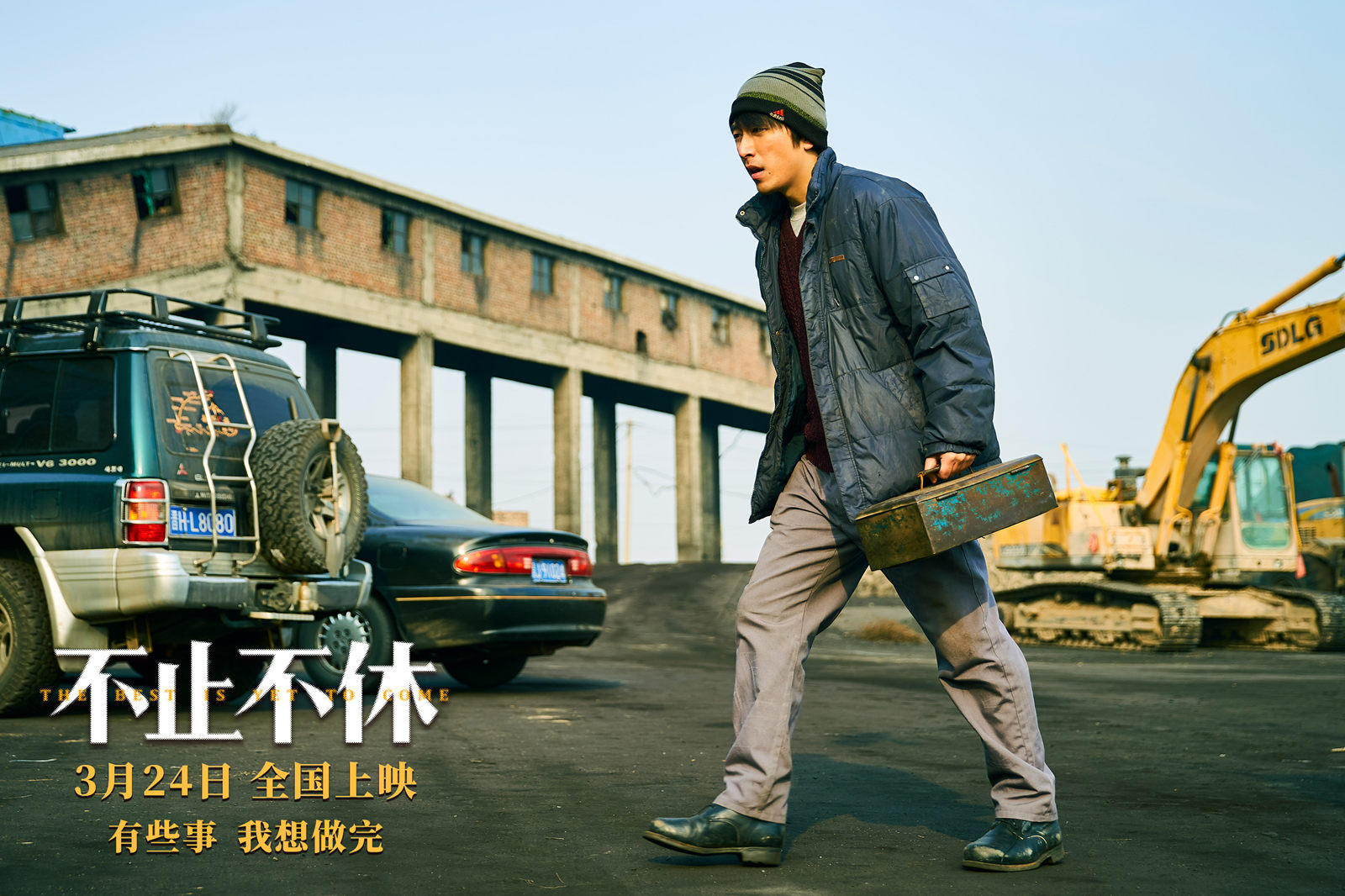 Han Dong (Bai Ke)
"Is there anything in this world that has nothing to do with us?" This powerful line in the film hits people's hearts directly. Director Wang Hongwei said after watching the film, "This is not only a film about the career of a reporter, but also a film made with the sense of responsibility of a journalist. This is not easy at the moment, and it is especially worthy of recognition. In the past two years This word is called "warm realism", but the movie should not become "warm baby's realism". As a filmmaker, if you don't make commercial entertainment (film), but make a serious movie, then the reality is Whatever it is, we will make it into whatever it is."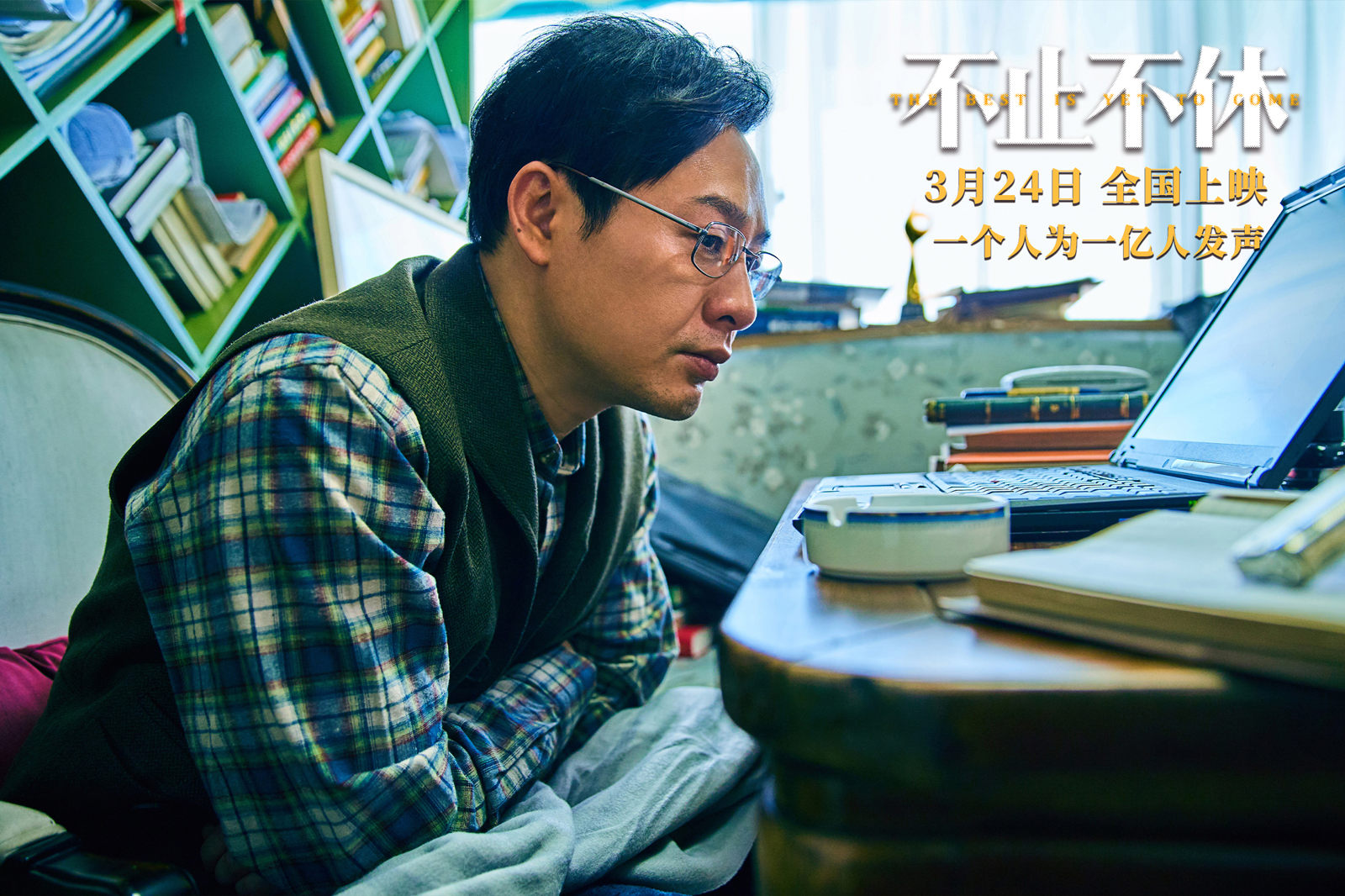 Huang Jiang (played by Zhang Songwen)
Director Zheng Dasheng said, "This is a movie that we have been looking forward to for several years. It has come to this day without end. It is very emotional. We finally have our own movie based on newspapers, news, and reporters. , In the past, we could only see such themes in American and European movies. You should not only have a sincere sense of responsibility and courage to deal with such a story, but you also contributed your unique wisdom. This is a commendable beginning for courage."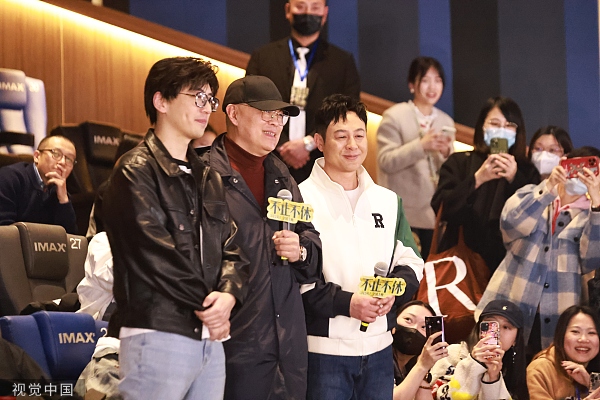 Bai Ke, Zheng Yuanjie and Zhang Songwen at the premiere. Visual China Map
As the biggest "Easter egg" at the premiere, "Fairy Tale King" Zheng Yuanjie broke the news on the spot that he had written a novel called "Bai Ke", "a kid named Luo from Shandong (Luo Hongming) saw After liking this novel very much, he wrote me a letter. Later, he grew up and gave himself a stage name called 'Bai Ke'. Bai Ke read my novels when he was a child, and now I watch his movies. Life is so real. It's beautiful, it's so beautiful." These words made Bai Ke on the stage burst into tears. Afterwards, Zhang Songwen and Bai Ke went to the auditorium and took a photo with Zheng Yuanjie.
The director of this film, Wang Jing, has acted as the executive director in films such as "The Old Man in the Mountains and Rivers" and "Children of the Rivers and Lakes". He also won the "Fei Mu Honor Best Director" at the 4th Pingyao International Film Festival (2020) for directing "Not Ending". . The film was also nominated for the 77th Venice International Film Festival, the 45th Toronto International Film Festival, the 36th Warsaw International Film Festival, etc., and won the Best Film Award at the 42nd Cairo International Film Festival "International Film Critics Week" , has attracted the attention of the industry.