The movie "Aquaman 2: The Lost Kingdom" is officially scheduled to be released on December 20, and China's exclusive preview has been released.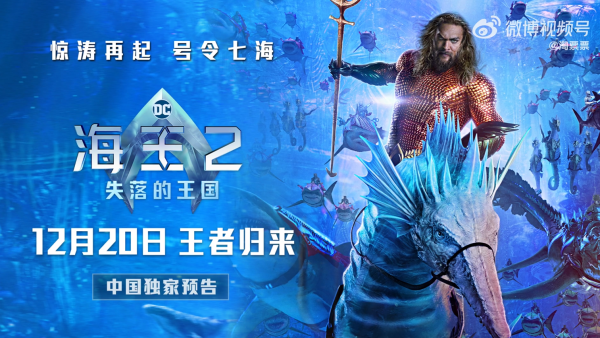 "Aquaman 2" final release trailer. Video source@taopiaopiao(01:41)
The film is directed by James Wan and stars Jason Momoa, Patrick Wilson, Amber Heard, Yahya Abdul-Mateen, Willem Dafoe, Nicole Kidman, Dolph Lundgren and Randall Park return to star, with new additions such as Zhao Jiani, India Moore, and Vincent Regan.
Stunning cyberpunk underwater wonders, high-octane battle scenes, and the alliance of enemies and rivals formed by Aquaman and his brother Orm are exciting.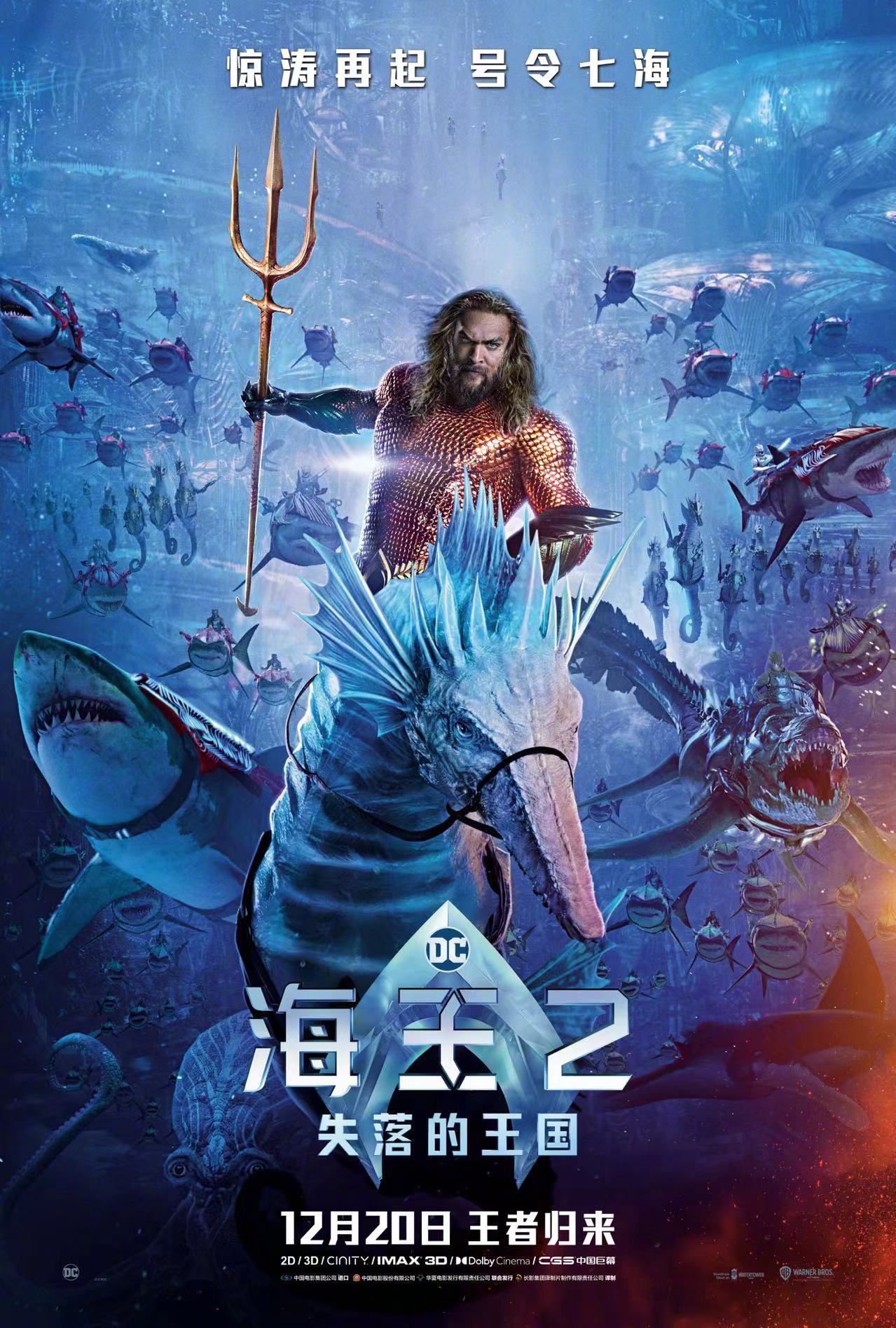 "Aquaman 2" poster
The birth of this DC superhero movie has been full of twists and turns, especially affected by the court battle between Amber Heard, who plays Mera in the film, and her ex-husband Johnny Depp, as well as the tyranny of Heard's ex-boyfriend Musk. To put things in perspective, the content of the film has been changed many times, and the audience can only hope that it will be as exciting on-screen as off-screen.