On the evening of September 8, singer Jay Chou's second concert in Tianjin started. But on the night of the performance, news that Jay Chou was suspected of being injured attracted attention.

According to reports, a live audience broke the news that during the concert, an equipment malfunction occurred, causing the energy ball to fail to open. Jay Chou was stuck inside for nearly 20 minutes and was suspected of being injured.
According to media reports, midway through the concert that night, the big screen suddenly displayed, "Please wait a moment, we will start again immediately."
According to the audience at the scene, the original opening songs "Orc" and "Compendium of Materia Medica" were canceled, and the first song of the concert was changed to "Say Good Not to Cry".
Later, a music blogger said that all dances with large leg movements had been cancelled. He also said that he had asked the staff and found that Jay Chou was indeed injured.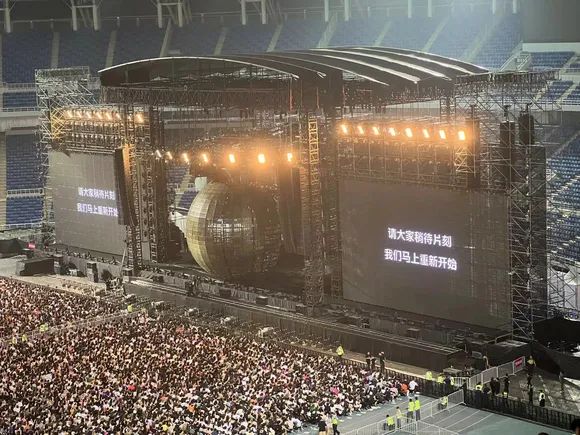 Jay Chou comforted the fans at the scene after the unexpected incident. Source: On-site shooting by netizens
That night, another audience member posted on Weibo and revealed that after the accident, Jay Chou comforted his fans, "My heartbeat is very fast, sometimes so fast that I can't control it. I feel that I must make up for you for these previous situations... …It feels like it's back to normal again, and since it's back to normal, let's sing a few more songs."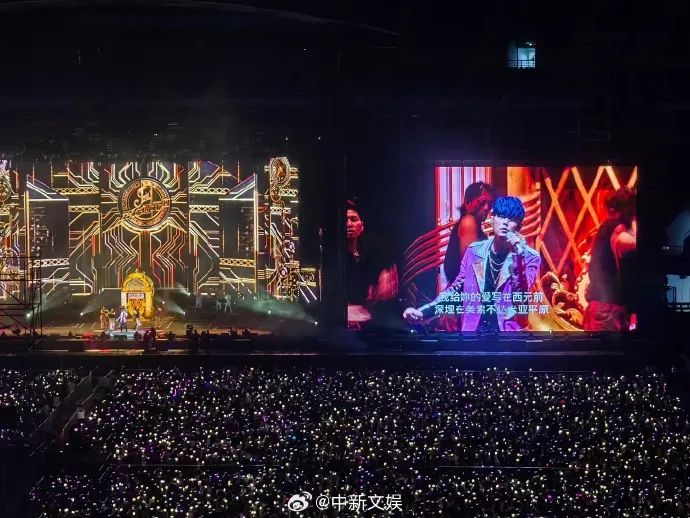 In response to rumors that Jay Chou was suspected of being injured, Jay Chou's company Jwell Music responded via Weibo, saying that Jay Chou's current condition is OK. At the same time, the company clarified that Jay Chou was not trapped in the big ball, and said that Jay Chou's heartbeat accelerated due to excitement, and the front body It was so uncomfortable that I stopped at the beginning.
According to public information, Jay Chou's [Carnival] World Tour Concert in Tianjin will be held for four consecutive concerts from September 7 to September 10. The venue will be the Tianjin Olympic Sports Center Stadium.