Italian national treasure actress Gina Lollobrigida died in Rome on January 16 at the age of 95, according to Italian media reports.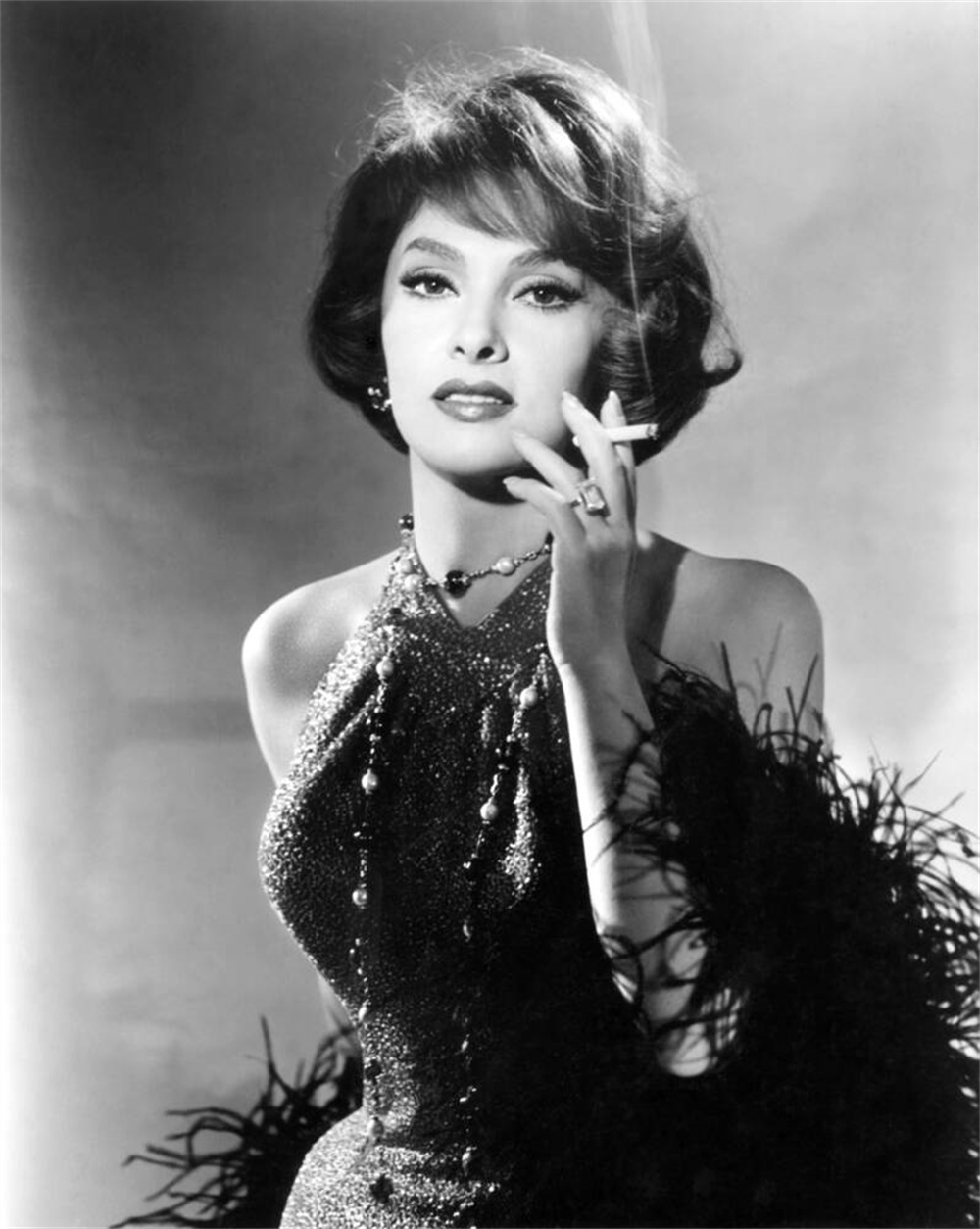 Gina Lollobrigida
Gina Lollobrigida was one of the most globally famous European actresses in the 1950s and 1960s. She also took on many Hollywood productions as a sexy idol, and she is a witness of the golden age of Hollywood. The most familiar to Chinese audiences should be her role as Esmiranda in the 1956 version of "Notre Dame de Paris".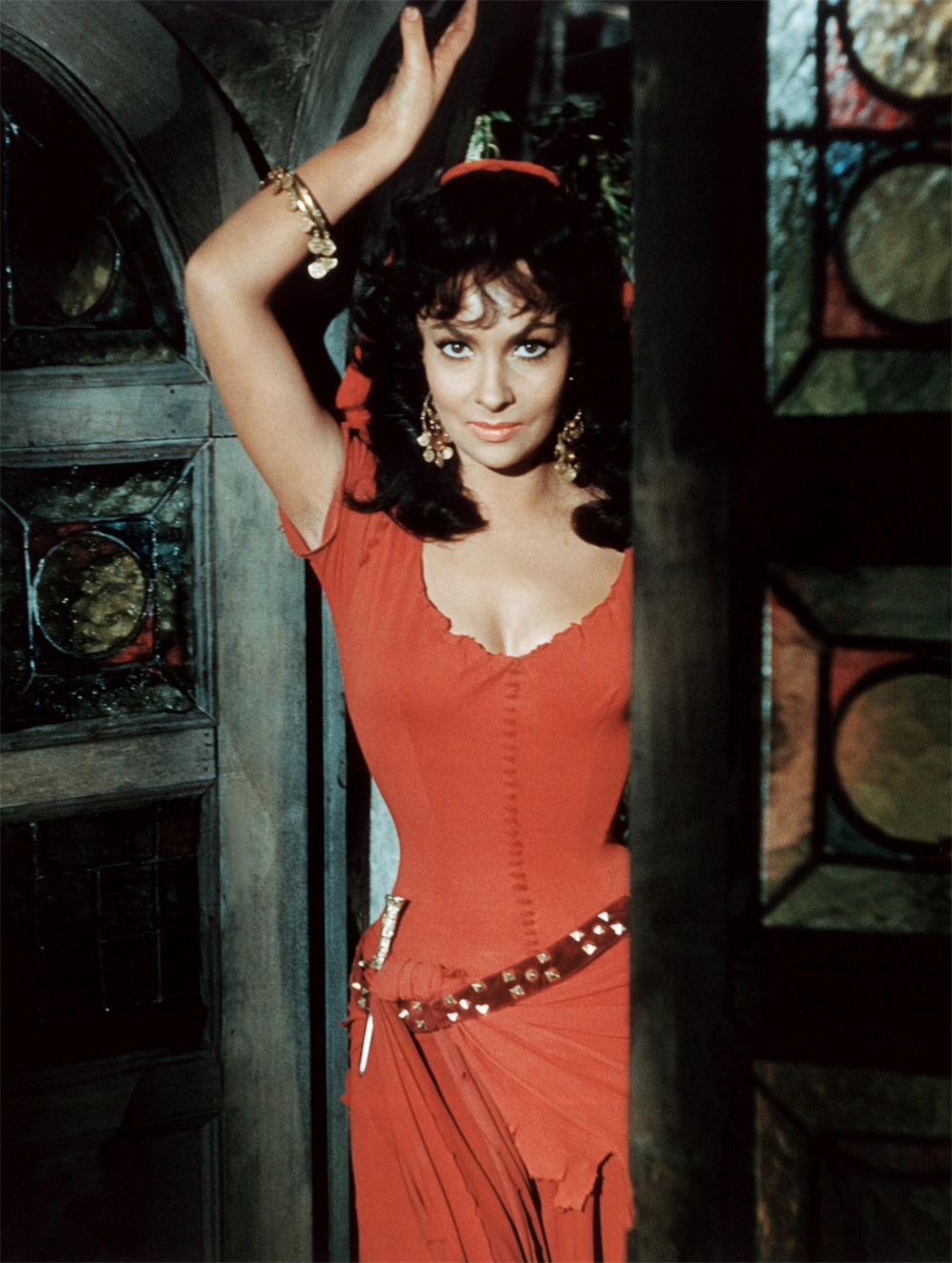 Lollobrigida as Esmiranda in "Notre Dame de Paris"
Off-screen, the long-term feud between Gina Lollobrigida and another Italian national treasure actress, Sophia Loren, has always been a gossip news in the entertainment circle. In the second half of his life, Lollobrigida stayed away from the screen and turned into a photojournalist. He became famous for his exclusive interview with Cuban leader Fidel Castro. In her later years, she even became interested in politics. Just last year, there was news of her intention to run for a member of the Italian Parliament.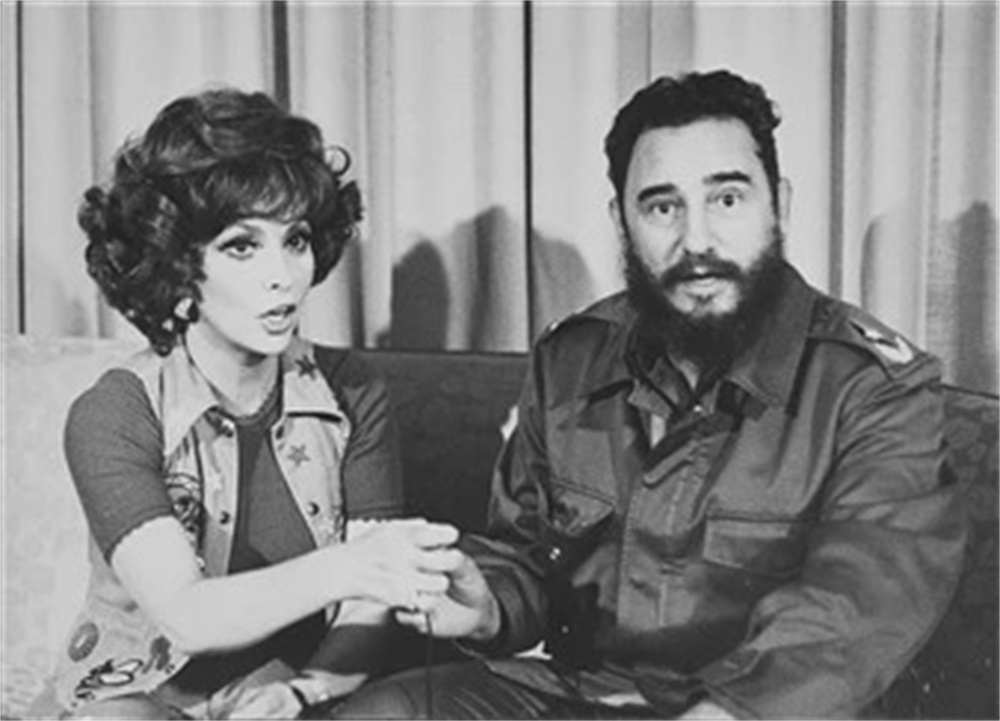 Lollobrigida and Cuban leader Fidel Castro
Gina Lollobrigida was born on July 4, 1927 in a small mountain town on the outskirts of Rome. After the end of World War II, she moved to Rome with her family, where her living conditions were quite poor. In order to make a living, she worked as a model in the studio in her early years and also worked as an extra on the set. The money she earned, in addition to subsidizing her parents, was used to study singing and sculpture.
At the age of 20, Lollobrigida participated in the Miss Italy beauty pageant and won the third place. After that, she was spotted by scouts and embarked on the road of acting. At the age of 23, Hollywood film tycoon Howard Hughes fell in love with her at first sight after seeing her swimsuit photos in a magazine, and even coaxed and tricked her into signing a seven-year exclusive contract. In 1953, Lollobrigida starred in John Huston's "Fighting the Devil". The image of a sexy beauty completely conquered the majority of male audiences around the world. Even her co-star Humphrey Bogart joked, "Being with her By the way, even Marilyn Monroe has become Shirley Temple."
Humphrey Bogart (left) and Lollo Brigitte in "Fighting the Devil"
Three years later, in the French costume film "Notre Dame de Paris" adapted from the literary masterpiece of the same name, Lollobrigida played the lively and passionate gypsy girl Esmiranda, which quickly became popular all over the world. In the same year, the Italian film "La donna più bella del mondo" (La donna più bella del mondo), although the English title was changed to "Beautiful But Dangerous" (Beautiful But Dangerous), but the literal translation of the Italian title is "the world's number one beauty". Beauty" means. After vigorous publicity by the film crew, the outside world linked this title with Gina Lollobrigida, who was originally nicknamed "Lollo". Even in the 1970s, the Italians bred a red-purple leaf lettuce, and named it after Gina Lollobrigida (Lollo Rosso).
Later, Lollobrigida starred in Hollywood works such as "The Trapeze", "Spring Night in the Golden House" and "Same Bed, Different Dreams". The actors have all worked together wonderfully.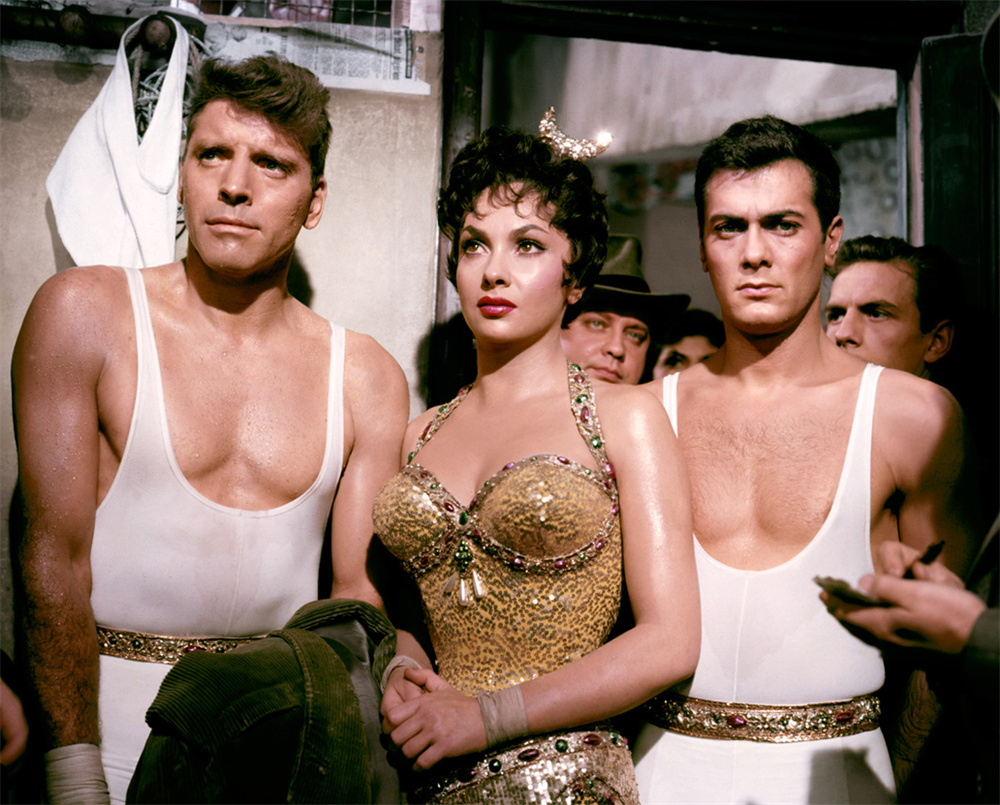 "The Trapeze" stills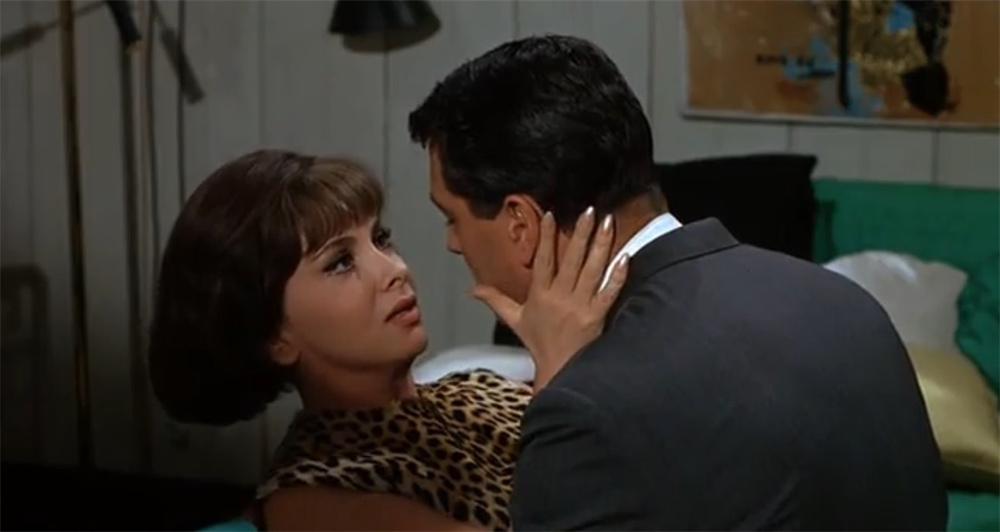 Stills of "Same Bed, Different Dreams"
Off the screen, the question of who is the number one Italian actress between Gina Lollobrigida and Sofia Loren has been repeatedly hyped by various media, and their fans have been arguing for decades. As a result, the two actresses themselves have some fake plays, and they are different from each other everywhere: Sophia Loren claims that her figure is more "bumpy" than Gina Lollobrigida, while Lollobrigida is Taunting Sophia Loren that she can only play the role of a peasant woman all her life, and definitely can't play the role of a lady, "And the difference between us is like a horse and a goat standing together."
In 1971, Gina Lollobrigida officially broke up with her agent husband who had been married for more than 20 years and regained her freedom. From then on, although the quantity and quality of his works began to decline, he continued to attract the attention of the outside world for decades with the continuous gossip news.
According to Gina Lollobrigida herself, from movie tycoon Howard Hughes to movie star Grace Kelly's husband of Prince of Monaco to rock Hudson who is rumored to have gay tendencies, they all pursued She took great pains.
In 2006, Gina Lollobrigida, who was nearly eighty years old, announced that she was about to enter the marriage hall for the second time. The other party was Javier Rigau y Rafols, a Spanish man who was 34 years younger than her. "I've always had a soft spot for men younger than me," she says. However, not long after, she announced the cancellation of the engagement, citing the high media attention and it was difficult for the man to face such pressure.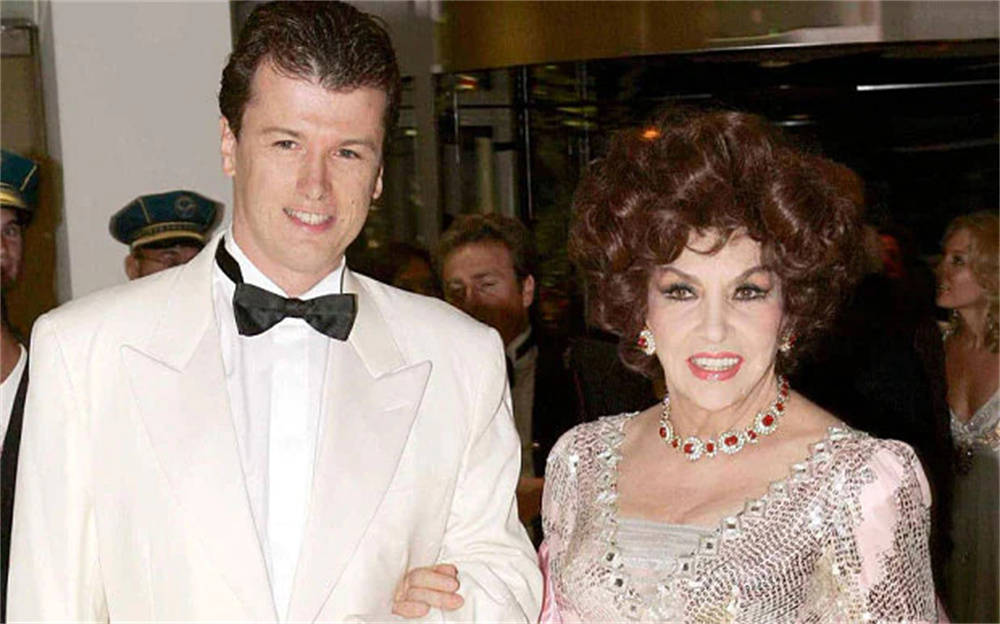 Gina Lollobrigida and boyfriend Javier Loves
Ironically, this weird Javier Raves held a high-profile wedding between him and Gina Lollobrigida in 2010—the bride was not Lollobrigida himself, but a A so-called double actor for her. Since then, the two have fought a war of words over whether this marriage relationship is established or not. And Gina Lollobrigida's only son also hired a lawyer to help apply for a protection order because she was worried about her mother's property. In short, the degree of confusion was no less than those Hollywood or Italian movies she starred in.
Of course, in addition to pursuing love, Gina Lollobrigida, who has always loved art, is not idle. Although there were fewer filmings, all the energy was spent on photography and sculpture creation. She has photographed politician Kissinger, astronaut Gagarin, painter Salvador Dali, film stars Grace Kelly and Paul Newman, and has published several photo albums.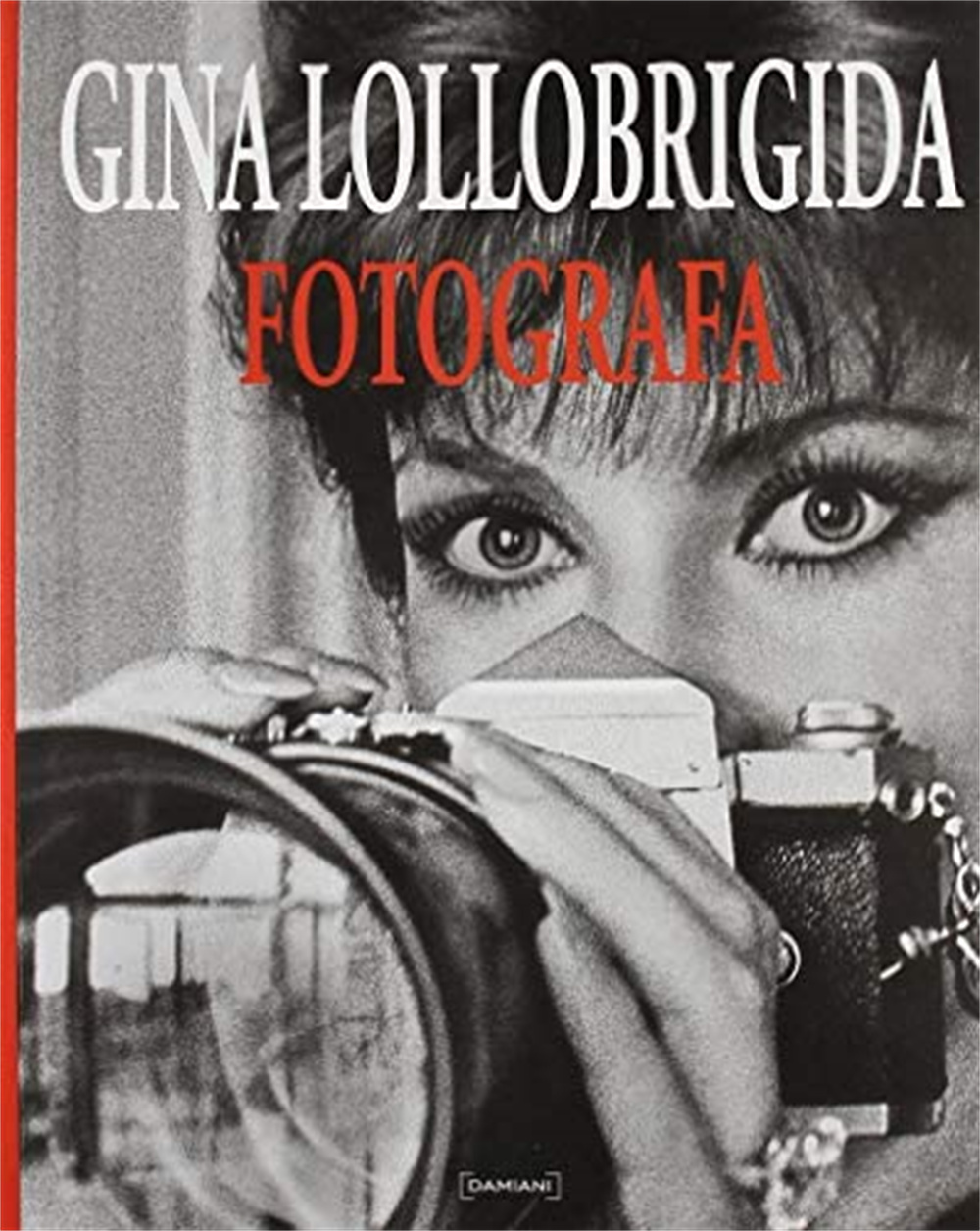 Gina Lollobrigida has published several photobooks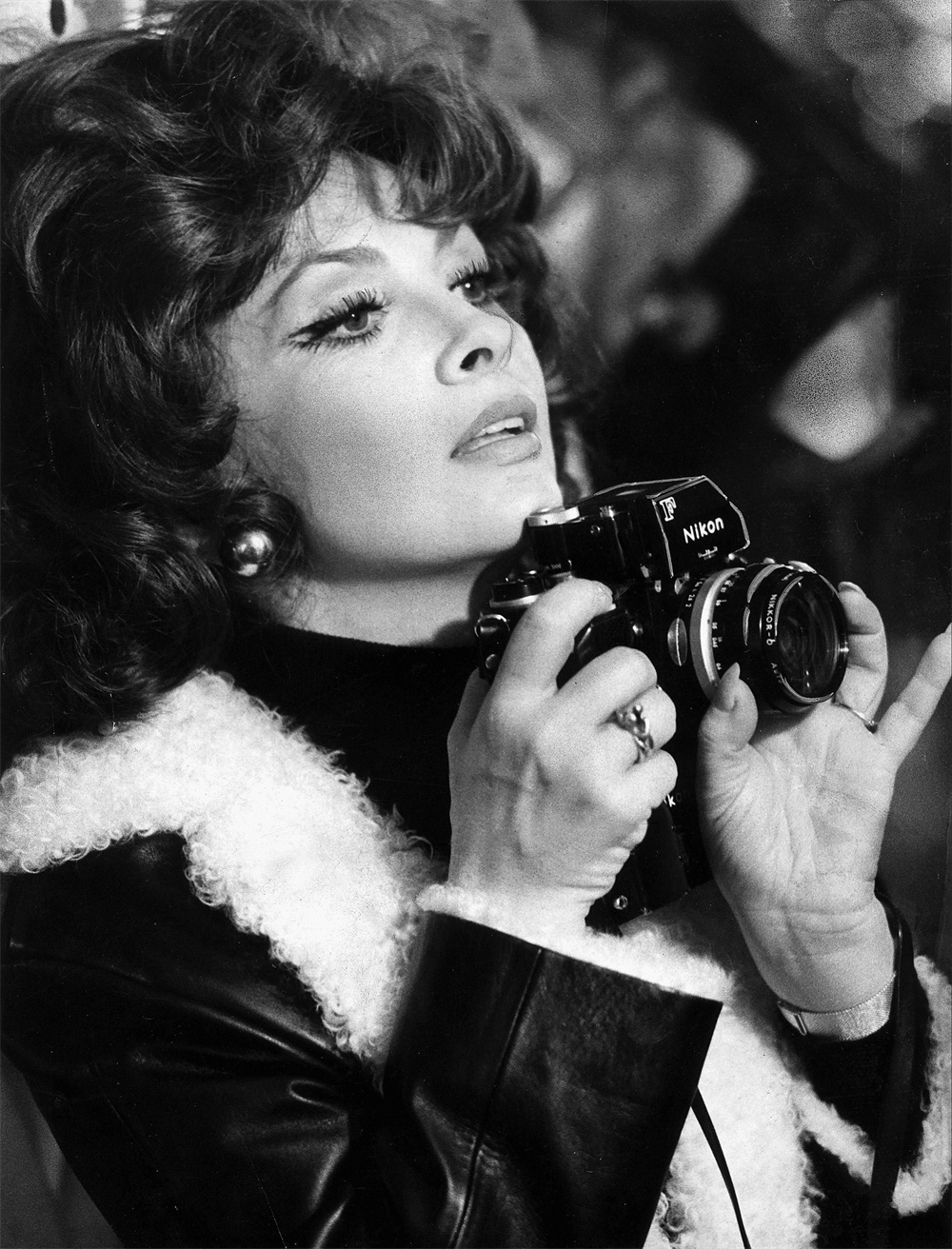 Lollo Brigitte has photographed many celebrities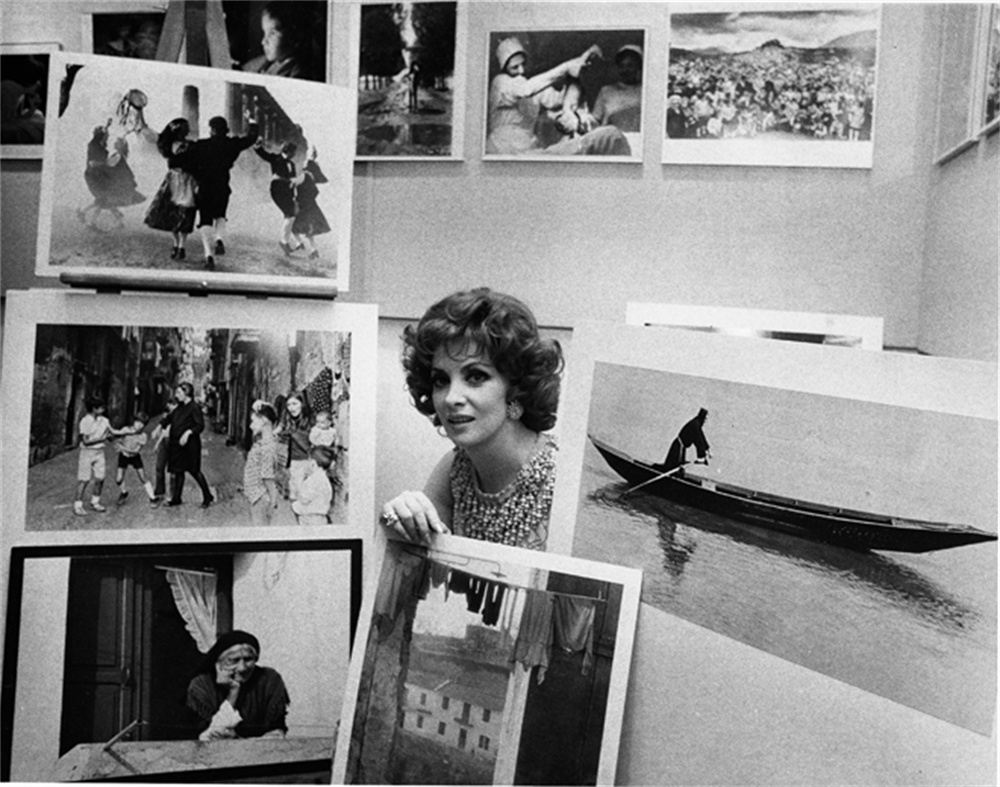 Lollo Brigitte and her photography
In 1999, former Italian Prime Minister Romano Prodi became the President of the European Commission and invited Gina Lollobrigida to run for a seat in the European Parliament, but she was not elected. In August last year, she stated that she intends to sign up for the election of Italian parliamentarians. The reason is said to be that she "can't stand those noisy politicians" and is determined to act on her words and "do something positive and beautiful" herself. In the end, Lollobrigida, representing the newly formed ISP political union, ran for the representative council of the city of Latino, west of Rome, but was not elected.
Knowing the news of Gina Lollobrigida's death, the Italian Minister of Culture and many Italian and Hollywood film celebrities expressed their condolences on social media, and the 88-year-old Sophia Loren also expressed her condolences immediately In a statement, he was "shocked and saddened" by the passing of his former rival.