Wang Shen said: "I don't have the strong intuition of many creators about individual empathy. I am more sensitive to the big cultural picture and some angles outside the individual."
The documentary "Stone Epic" is the second work of post-90s director Wang Shen. The footage follows a block of white marble, documenting how it was cut and mined in a Greek mine run by a Chinese owner and shipped to Quanzhou, Fujian, via the Chinese-run port of Piraeus in Athens. In the Quanzhou factory, this marble was made into Greek sculptures and tourist souvenirs; it was wholesaled to Greek merchants through Yiwu Mall, and appeared in Santorini, Greece's "paradise on earth"; the souvenirs met the Chinese couple who held a Greek wedding here. , they were brought back to their hometown of Qingdao and back to China. On a return voyage down the "food chain" of international trade, the stone revisits the Odyssey of the age of globalization.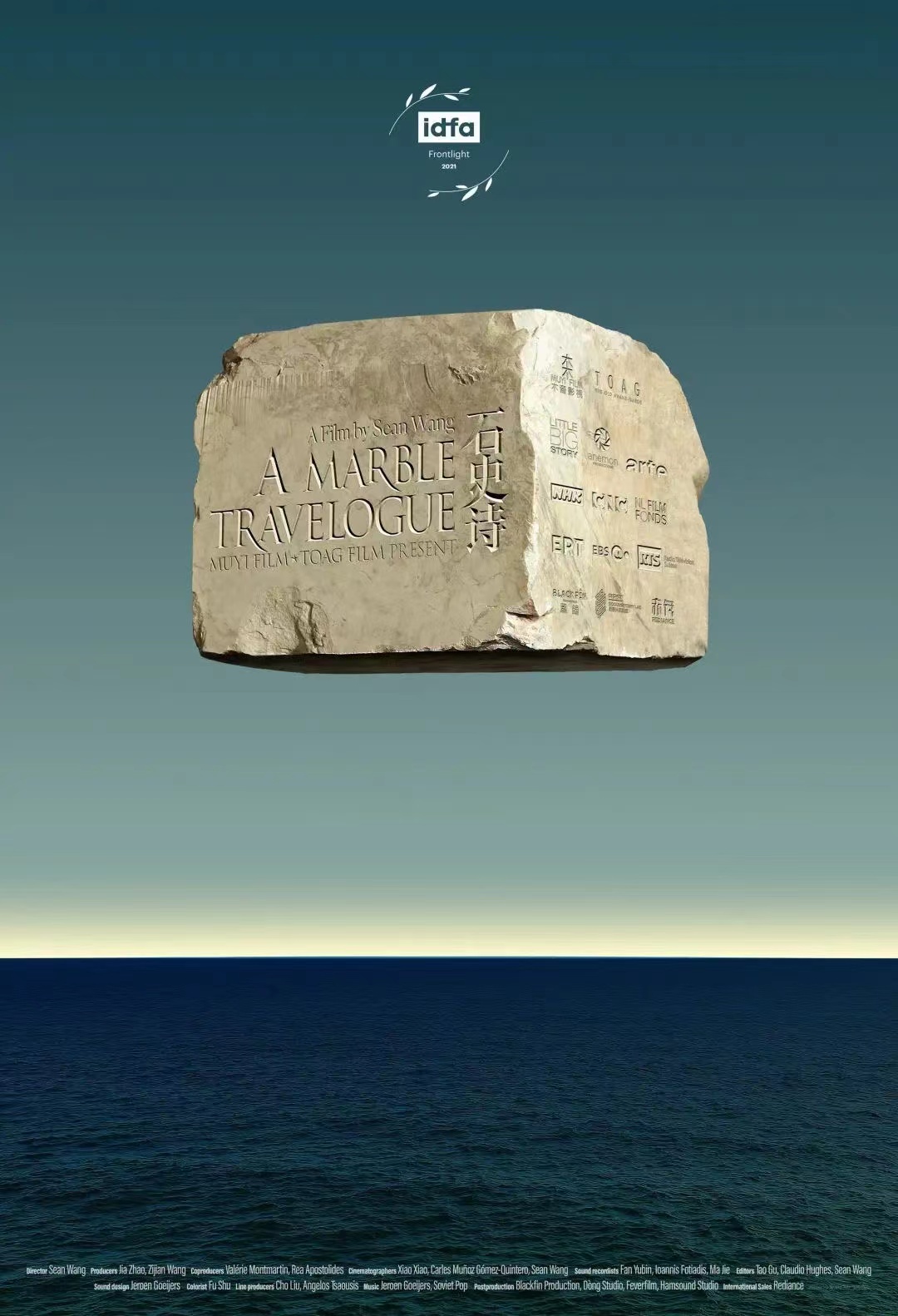 "Stone Epic" poster
"Stone Epic" won the "Developing Film Project · Upward Jury Award" at the 4th Pingyao International Film Festival, and was also shortlisted for major film festivals around the world this year. Many people praised this documentary, not because of its unique idea of following a rock to travel south and north, or because they were attracted by the interesting characters in the film, but because it was not hindered by the so-called empathy.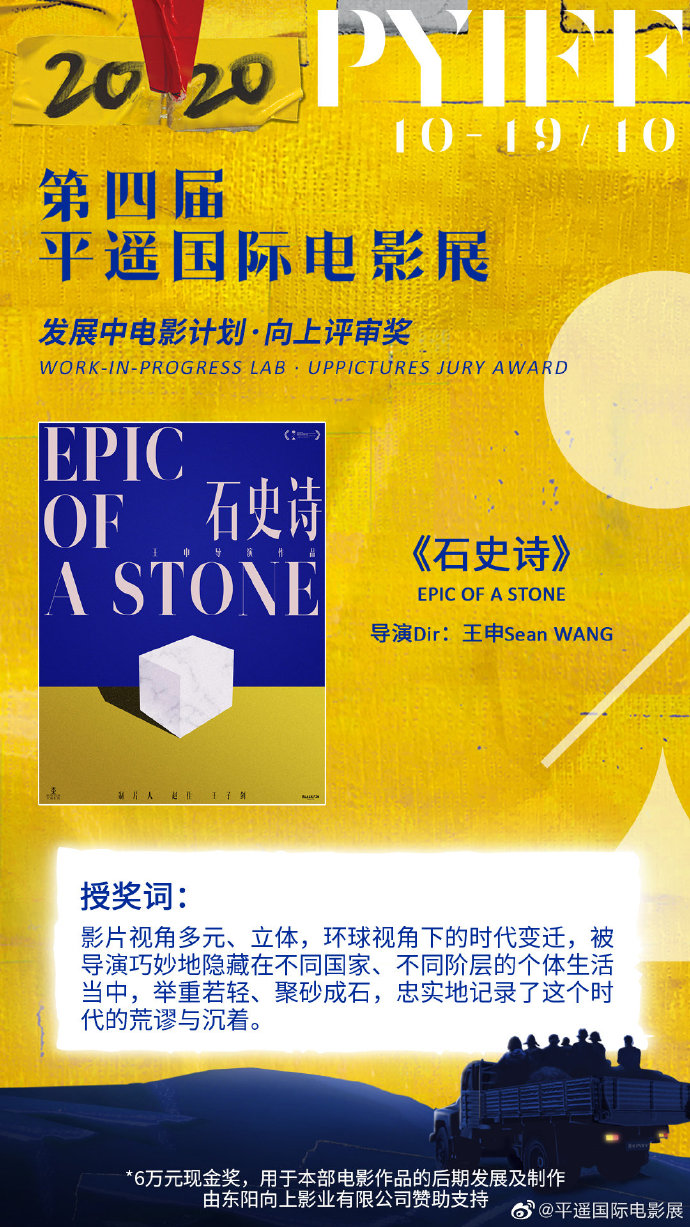 "Stone Epic" won the "Developing Film Project · Upward Jury Award" at the 4th Pingyao International Film Festival
In the film, the characters are the footnotes under the industrial chain. The interaction between "people" and "things" makes the audience face the impact of cultural differences, and everything is presented in front of the eyes with breathtaking audio-visual effects.
Under the lens, various human landscapes are displayed one by one through the journey of marble, with artistic voices, making the inner look and feel of "Stone Epic" more extensible.
Artist Huang Xiaoling commented on the film: "Marble is really a beautiful and historical subject, but in fact the film does not depict her classic beauty, it is all in a dust, which makes people have a desire to see the texture."
As a post-90s documentary director, Wang Shen has restraint and thinking beyond his peers. In his films, intense audiovisual spectacle is the ultimate goal.
"Documentaries should also be movies, although I'm not a theater dogmatist."
Recently, Wang Shen, who is studying contemporary art at the Utrecht Academy of Arts in the Netherlands, was interviewed by The Paper. Unlike the documentary director Zhao Liang he admired, Wang Shen was able to talk. Another thing that stands out about him is that he devotes a lot of energy to things other than film art.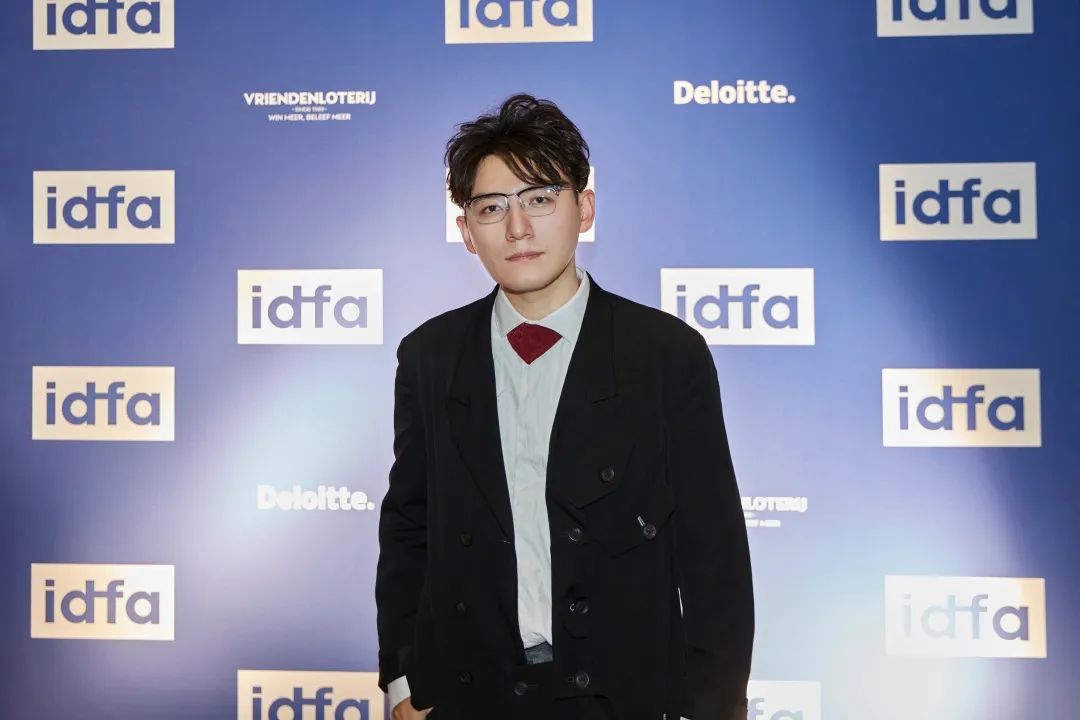 Wang Shen
"I prefer history, and I will not leave a considerable part of my life to movies or art itself. Society, politics, and history are very important parts of my interest, and they take up a lot of my time, whether it is reading or listening to books. Podcasts, and still include playing some historical games."
Wang Shen's undergraduate degree was in Communication University of China, where he studied TV production and directing. Later, he went to Beijing Film Academy to study for a master's degree. In those years, he met some European documentarians and opened his eyes. He believes that the framework of documentaries is vague and relatively It is more decentralized for feature films and can provide more possibilities.
Because his father was an international news reporter, he happened to be sent to Greece in those years. Wang Shen learned from his father that Greek Chinese had organized a volunteer team to rescue refugees, which made Wang Shen smell the "speciality" of good topics.
"Does the starting point of most overseas Chinese to treat refugees feel a little different?" Wang Shen immediately arrived in Greece and made his first documentary "Fangzhou".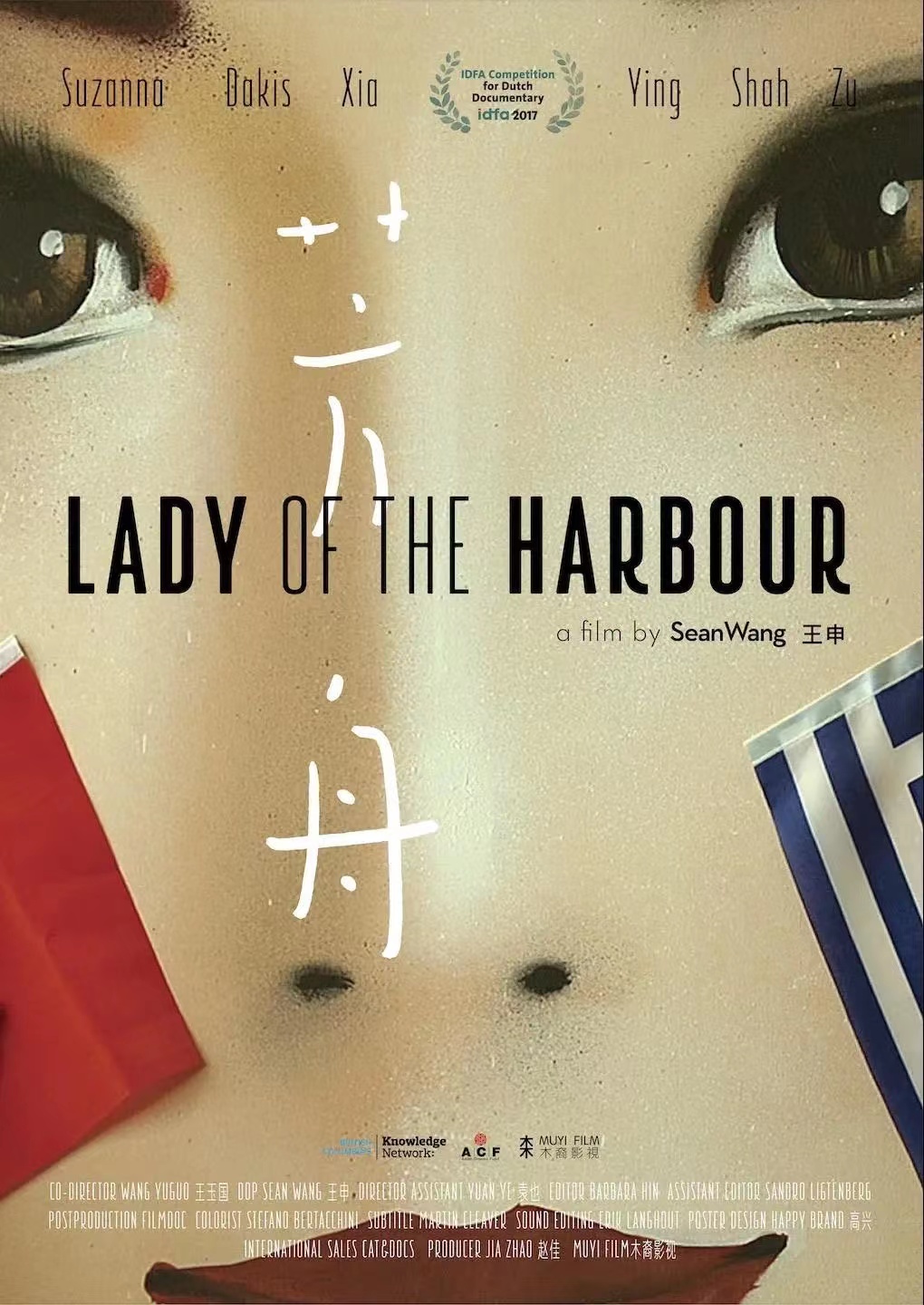 "Fangzhou" poster
Millions of Middle Eastern refugees arrive in Greece for asylum. Suzanna, the most influential figure in Athens Chinatown, lobbied around and organized a team of Greek Chinese volunteers to carry Yiwu shoes and hats and Guangdong jeans from the store out of the closed Chinatown to rescue new arrivals on islands, borders, and refugee camps.
Wang Shen's debut film "Fangzhou" was shortlisted for many international film festivals and documentary festivals such as the Amsterdam Documentary Festival and the EIDF International Documentary Film Festival in South Korea.
"Fangzhou" uses the method of following the characters, focusing on how the Chinese integrate into the mainstream Western society, how to participate in the mainstream issues of the West, and some thinking around them. After filming "Fangzhou", Wang Shen made it clear that he could be a professional documentary director.
In the second part, Wang Shen was very eager to make a more audio-visual documentary.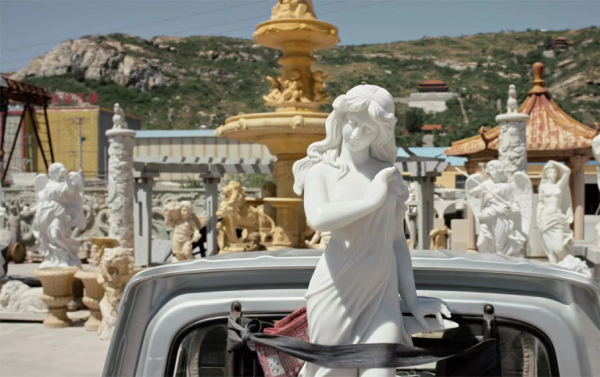 "Stone Epic" stills
When filming the first film "Fangzhou", there was a Chinese boss living in Greece. He took Wang Shen to the Greek mine he acquired, and then took Wang Shen to the world's largest stone distribution center and processing center— — Factory in Shuitou Town, Nanshi, Quanzhou, Fujian.
"This clue was retained. At that time, I thought that there was an opportunity to make a relatively grand and abstract film, so I began to investigate in 2018 to determine the location of each link in the industry chain, the characters and factories that can be filmed, and so on."
Wang Shen said that, in a sense, "Fangzhou" and "Shi Shishi" actually achieved each other.
Regarding "Stone Epic", he has been weakening the meaning of the film itself.
"Like our current era, the most external has become the most essential, and the essence of the spirit of the times is attached to the external spectacle," he emphasized, "So, I am more interested in cultural collisions and appropriation. , replication and new outputs."
【dialogue】
A single stone reflects a macroscopic world structure far larger than the individual scale
The Paper: "Shi Epic" will remind people of the documentaries "Umbrella" and "China Van Gogh". What kind of documentary work will you be influenced by?
Wang Shen: Yes, "China Van Gogh" is very similar in terms of the motif and the situation of one of the characters in my film. However, "China Van Gogh" is still an individual-driven film that closely follows the hearts of the characters. I am more influenced by Zhao Liang's "Sorrowful Warcraft", or the influence of various types of films in German-speaking regions on me. It is also very big. For example, Austrian director Nikolaus Gerhardt is a director who loves to shoot industrial landscapes and ruin landscapes very much. His "Our Daily Bread" and "No Man's Civilization", his whole set The aesthetic system continues certain film and photography traditions in the German-speaking region, especially a set of landscape photography aesthetics of the Düsseldorf School of Photography.
"Stone Epic" stills
The film that impressed me the most this year was the documentary "Atlantis" made by Italian director Yuri Ancarani, but I liked his previous films very much. He also filmed the life landscape of a local tyrant in the United Arab Emirates, Having filmed the bohemian lives of a group of young people who smuggled drugs by speedboat in Venice, the aesthetics of his documentaries are all things with strong visual spectacle.
The Paper: Jumping out of the perspective of characters and expressing audiovisually from a broader perspective, is this the way of creation that you hope to keep working on in the future, or is it just an exploration?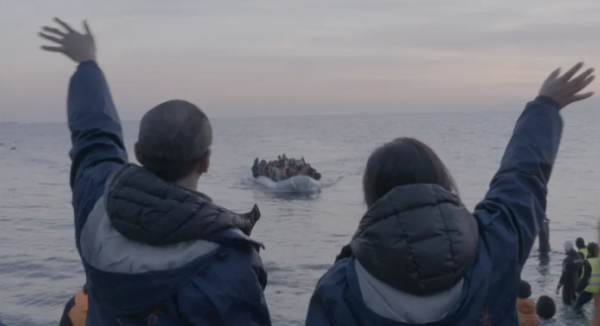 "Fangzhou" stills
Wang Shen: This has a lot to do with the movie watching at that time. When I was doing "Fangzhou", I was already thinking slowly, and I learned more about documentaries in the form of aesthetics, including contemporary photography and contemporary art images. I found a point of interest, an aesthetic system that is more visual, with a more stable audio-visual language and an industrial sense. My empathy for individuals is not as intuitive as many creators, but I am more sensitive to the big cultural picture and some angles outside the individual.
A stone that is lower than the individual's perspective reflects a macroscopic world structure that is far larger than the individual's scale. This may be something I wanted to do in those years.
The Paper: In a nutshell, what is your industrial aesthetic system?
Wang Shen: For example, I like to use a fixed lens and a panoramic view. The sound is very important, and the timbre may also be more industrial. The creation may be further advanced in the future. This is probably between 2017 and 2021. A state of aesthetics, or my mental state, I like to be calm and restrained, macroscopically observing or judging such a state of the world.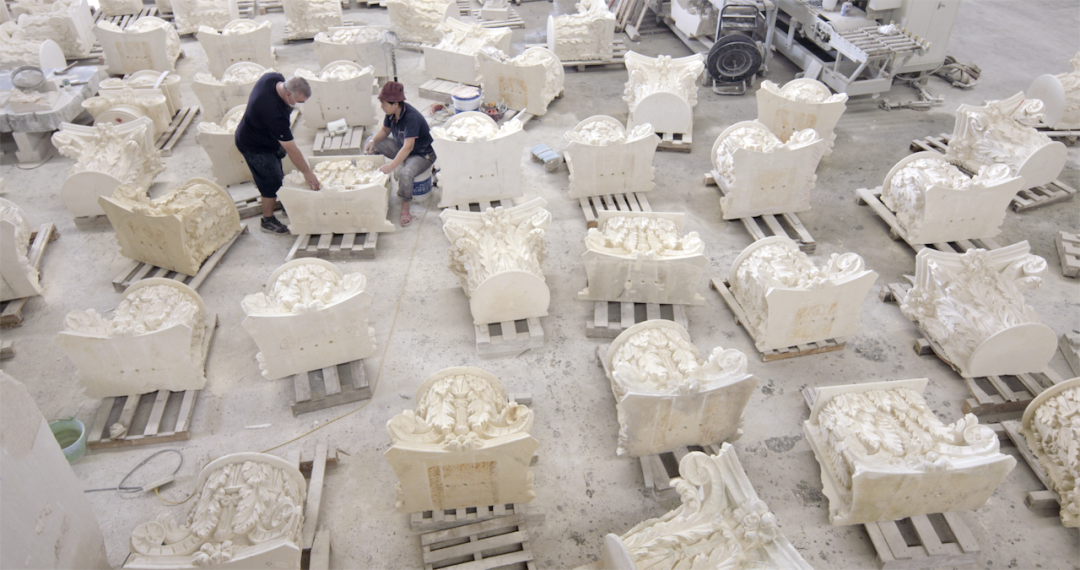 "Stone Epic" stills
The Paper: Yes, earlier documentarians were better at capturing the human part of emotional relationships, and were more directly critical of the external environment.
Wang Shen: When we started to create art, we first solved the "what" and then solved the "how". Because of the changing times and social changes, we are very different from the previous generation, especially the group of creators born in the 1960s and 1970s. The physical experience or pain of an individual is not as real as that of the past generation. I am familiar with some of them. Most of our generation of directors should not be able to complete the creations like Xu Tong or Zhao Liang in the early days... Each generation has a different mission. In my opinion, it is also difficult for artists to jump out of the constraints brought about by their identity and natural class.
Documentaries are becoming more and more important
The Paper: Globalization and the Chinese people on the "food chain", this topic has always been paid attention to, precisely because the ecology has been changing, what do you see from it?
Wang Shen: We have produced so many products all over the world, but unfortunately the products do not have our own cultural attributes attached. Such a closely connected economic chain is completely an umbilical relationship, and there is no dialogue between them. The truth is the economic structure. There is a huge dislocation between the superstructure and the superstructure. This dislocation will inevitably be gradually adjusted after the food and clothing problems of many Chinese people are solved. After that, everyone will look at the relationship between China and the world in a normal way, because no country can be completely isolated from society, not to mention that China is such an important part of the global system.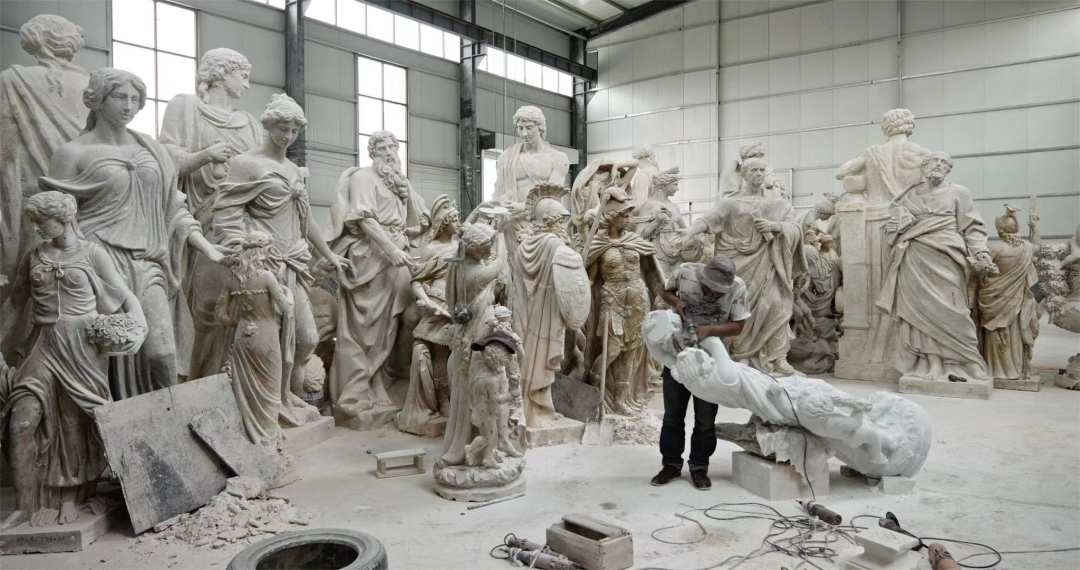 "Stone Epic" stills
The reason for the change is that China's manufacturing industry and foreign trade are facing challenges. The new crown epidemic is just a fuse. This is also the result of the objective development law. It is that a region through the early accumulation of primitives, this process will inevitably lead to a wave of high-speed economic take-off. After more than ten years, it will inevitably lose its competitiveness (labor-intensive industries) due to rising wages of workers. This is the real structural reason.
China is such a huge economy, its middle and lower reaches gradually disappear, and the new generation of people will transition from a so-called third world identity to a non-marginal identity, but I think we need to be vigilant in this process. In what way is it returning or entering? Are we going back to the world family in a 19th century way, or in a 21st century way? This is worth thinking about.
The Paper: So this is also the importance of documenting the times. Do you think documentaries around the world have become more important than before?
Wang Shen: Yes, I think documentaries are becoming more and more important internationally, especially in the media environment. In the West, the core funding of documentaries comes from its public television system. Although the public television system has been shrinking in large numbers because of the economic recession in Europe and North America after 2008, stimulated by new media, documentaries, regardless of their artistic means, have The importance of acting in a public opinion environment, including the ability to leverage resources, is actually increasing, which is actually related to the popularity of more professional and portable shooting and production equipment.
Mix and cut short videos to let some documentaries break the information cocoon room
The Paper: There are also various communication channels.
Wang Shen: Yes, there are some very strange phenomena in China. For example, some documentaries are already a cold meal, but if you mix and edit them, they become a hit. For example, "The Weather in Mongolian Grassland is Sunny" ", which was a Japanese director's documentary many years ago, and it became inexplicably popular.
Of course, there are also advantages. I have also seen a local video on Weibo that mixed Xu Tong's documentary for a few minutes. Indeed, many people outside the audience broke the information cocoon and became his audience. This is a very funny thing, and this thing is not well understood in Europe, because the distribution channel of traditional art films in Europe is very solid, of course, very rigid, but also very stable.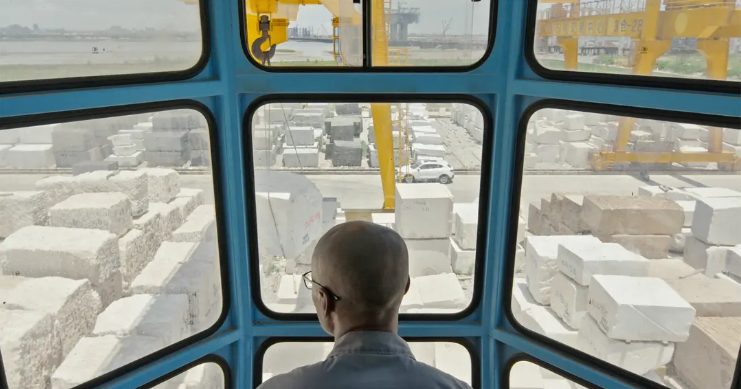 "Stone Epic" stills
The Paper: How would you feel if you saw a three-minute short video introducing "Shi Epic"?
Wang Shen: I'm not the kind of director who doesn't care about the length, but as long as it's a serious and valuable short film, it's actually acceptable. Of course, I also have an expectation for my films. First of all, my films should be less likely to have a large number of descriptive commentaries, focusing on sight and hearing. I will provide the audience with more sensory experiences, which should be images. It is formal, flat, and landscaped, focusing more on objects and space, rather than the way of following the characters.
The Paper: How will the next creation "evolve"?
Wang Shen: I hope that in the future creations, first, there will be more forms of breaking the closed and linear film narrative. I think artistic images and sounds can be more fragmented or decentralized; it is not just a linear logic from the beginning to the end of a movie; secondly, I want to find the emotional impulse of myself in the film and create more self-reaction, no matter the future Is it a character, an issue, or an artistic concept.