In "Stranger Things" season four, episode four, Max (Saddie Sink) is trapped in an upside-down world and is about to die in agony with broken limbs. The guys played one of her favorite songs, "Running Up That Hill (A Deal With God)" by Kate Bush. Max rushed to the entrance of life in the singing, ushering in the climax of the season.
This season's "Stranger Things" has indeed become Netflix's first-week viewing time champion with its super-long episode length, high investment (a single episode budget exceeds $30 million), and a solid audience base. Over the weekend of May 27, a total of 2,867.9 million hours worldwide were dedicated to the teenage adventure fantasy drama. A few days later, "Running Up That Hill" became the top streamer on Spotify in the US and UK, second only to Harry Styles' "As It Was" on Spotify and Apple Music worldwide. .
Running Up That Hill has a long life. When the song was first released in 1985, it peaked at number three on the UK Singles Chart. In 2012, when it sounded at the closing ceremony of the Olympic Games, it once again returned to the top ten. "Hounds of Love", which contains this song, is the most wonderful album of British female musician Kate Bush. She's a wonderful person in her own right, a female version of David Bowie, edgy, mysterious, spiritual, profound and complex in the male-dominated music industry.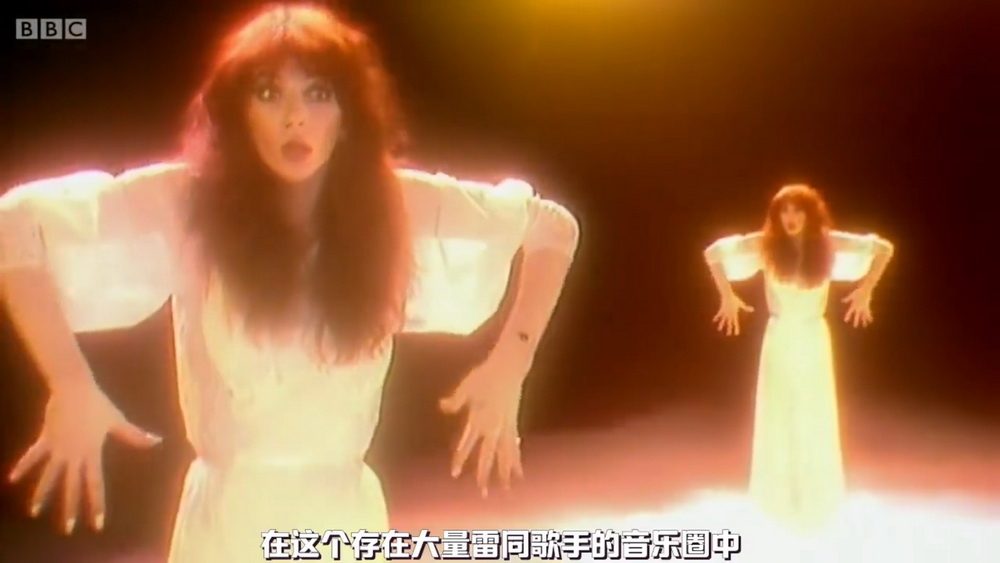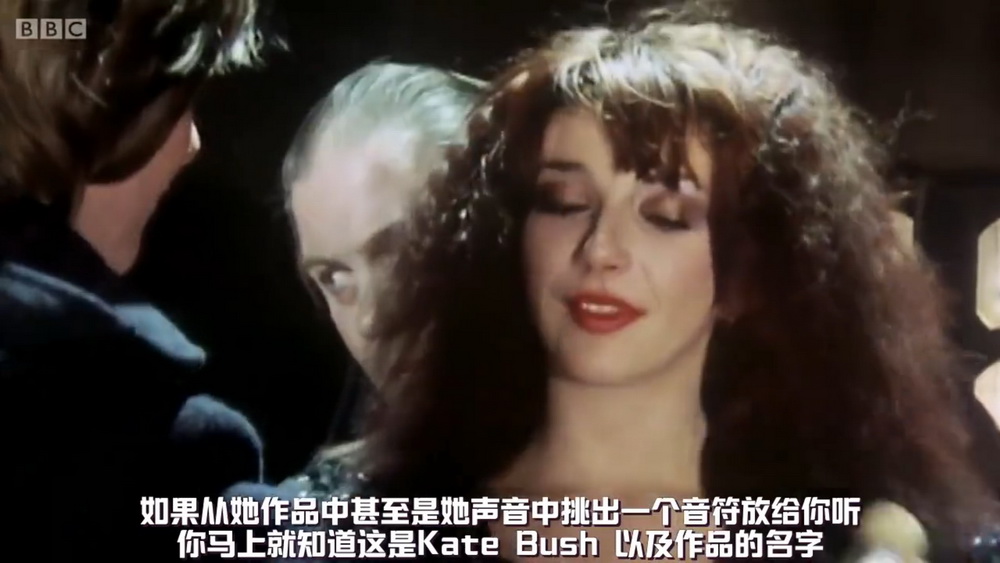 If Kate Bush wasn't a fan of the show herself, the Duffer Brothers and music director Nora Felder wouldn't have been given the rights to use and cover the song. Kate Bush rarely allows her music to appear in film or television. There are several options for "Max Song", but "Running Up That Hill" is always the first choice. In order to get Kate Bush's approval, a very detailed description of the song's usage scenarios was sent to her. The description shows that Max, who has lost his brother Billy (David Montgomery), will grow up this season as a teenage girl with headphones overwhelmed by grief. She listened to the song repeatedly, trying to use it to isolate the sadness, and the longing in the song fueled her last struggle again and again.
The bright hiss of the synth spills over the throbbing drum beats. Kate Bush's voice dances barefoot on it. She can play any instrument and makes her own albums. During that period she was fascinated by electronic sounds, and the old world music was still flowing in her subconscious. When he debuted at the age of sixteen, he had an amazing ability to write good melodies, and he became more mature with age. In Kate Bush's avant-garde, strength, anger and warmth and hope are equally divided.
"Running Up That Hill" steps on the high and low scale to release strong emotions. This is a song that longs for a deep connection between people. Running to the top of mountains and edifices is not to be higher, faster and stronger, but to make you feel my pain, let us switch places, and empathize with all the experiences of others living in this world. Of course, if you pay attention to gender issues, you can also read the call for gender equality from the appearance of its love songs.
In the play, Max did not sign a contract with the devil, and the other boys and girls also refused, and the death was tragic. The object of the contract in the song is not the devil, but God. "Signing a pact with God" is to better understand others, to enter the consciousness of others at the moment of transcendence, and to get rid of the loneliness of one person's birth and one's death.
Stranger Things is a coming-of-age fairy tale about how to get rid of this fateful loneliness. "Running Up That Hill" fits the bill.
Loneliness is like a supernatural force on the show, sometimes in a bizarre and violent form. There is also a song called "Waking the Witch" on this album, which has another face of loneliness and is full of terrifying powers of chaos. Vecna, the monster that dominates the upside-down world this season, is a symbol of loneliness, and this song fits his theme. He was not understood and lacked the will to understand others, so he became a monster that devoured life.
Because loneliness is so complicated, a film like "Stranger Things" is needed to resist the fleeting youth with non-stop adventures. As long as everyone is together, even if you play a silly script seriously, you can temporarily forget your loneliness; when you have someone else in your heart, the desire for understanding and connection is redemption.
Back to the legendary Kate Bush.
Kate Bush was born in Kent, England in 1958 to an Irish mother. When she was 15, a demo of more than fifty songs was given to Dave Gilmour of Pink Floyd. Hearing these were good things, Dave asked friends to help produce three of them, including "The Man with the Child in His Eyes." EMI signed Kate Bush when she was 16. By the time she was 19, her personal style had been established. She is the big-eyed and baby-faced female singer with a free and easy appearance. She can play musical instruments, compose and sing. Her vocal range was terribly high. A few tracks of singing through the eerie jungle is her specialty. From "Wuthering Heights" to "Ulysses," Kate Bush's music is filled with lakes of classic literature. She bursts out in a quiet and ancient atmosphere like a female star of the silent era.
She was special right from the start, not some pretty female lead singer from a soft rock band, or some psychic magician on stage with bare feet. Her hit single "Wuthering Heights" was sung almost in a childlike voice, and the sound was startling at first. In a white puff-sleeve dress, Kate Bush emerged from the stage like a nymph, dancing a dance with her arms bent at odd angles (much like how teenagers die in Stranger Things).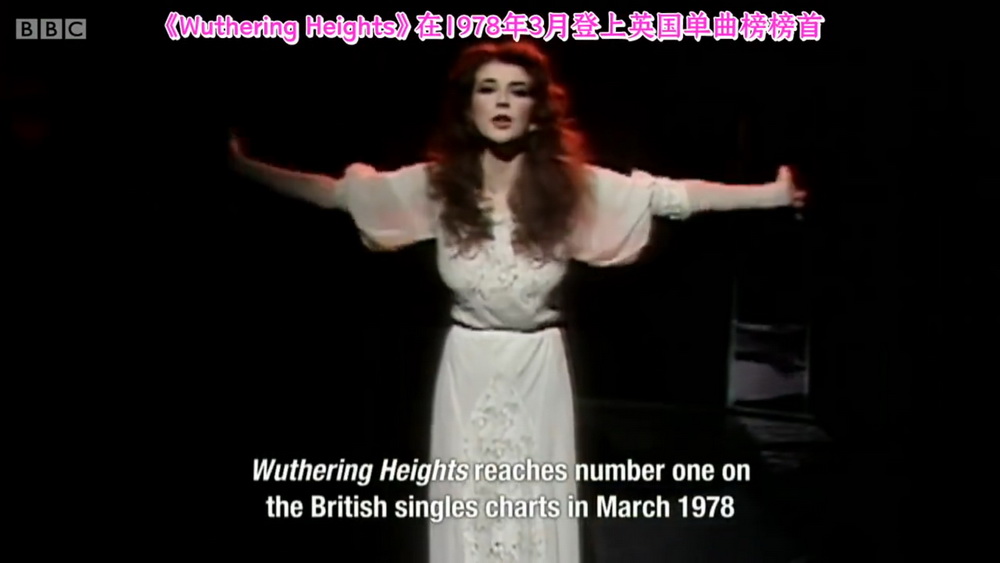 Her music shows her desire to understand the world, intertwined with the past and the future, sometimes half-dreaming. She cares about the earth, the land and the air, as well as incest, murder, homosexuality, old English legends, politics and religion. Someone like her would no doubt be hailed as an LGBT icon in the 1980s. Kate Bush is not just the face of a certain type of people. Like a first-class novelist, she can enter into the hearts of various characters. In "This Woman's Work", she will extol the beauty of being a woman with a healthy body, strong lust, and a sharp mind, and can also convey the freedom of embracing yourself, the future, the senses, and all possibilities from all angles.
Precocious teens (like Max) would be fascinated by her just to hear her. Weird people are drawn to her, like Prince and Johnny Rotten of "The Sex Pistols."
Although Kate Bush is eccentric, talented and always outside the mainstream, liking her is not a matter of moral pressure (unlike if you claim to like the "Sex Pistols"). She doesn't play cards according to common sense, and she doesn't take the fast track from rock star to mainstream superstar. In private, Kate Bush was a sweet, gentle man who spoke with a smile and no trace of restlessness.
She just left London with partner/bassist Del Palmer on a star-studded day, moved into a 17th-century farmhouse, spent the summer planting flowers, and built a 48-track in the barn. The recording studio was equipped with Fairlight, the state-of-the-art electronic music equipment of the day—any sound that was fed into it could be electronically processed and played over and over again. Although this function can now be done with a mobile phone, the machine was expensive and difficult to obtain at the time, and only superstars such as Stevie Wonder and Peter Gabriel used it to Explore new sounds.
Kate Bush used this machine to change the composition of her music. What used to be the Impressionist daub of piano and strings is now the Modernist style of cello, bass, drums and synthesizers. She and Palmer first used Fairlight to make "The Dreaming", a masterpiece that is often heard and often new, using a lot of synthetic noise, the sound of helicopter propellers, didgeridoo and a simulated sheep call. Kate Bush uses these sounds to represent the destruction of the natural environment. Synthesizers are no longer just a cosmetic addition to her next album, Hounds of Love, but an important instrument. Her older brother Paddy Bush's beloved old instruments and synthesizers blend in with one another.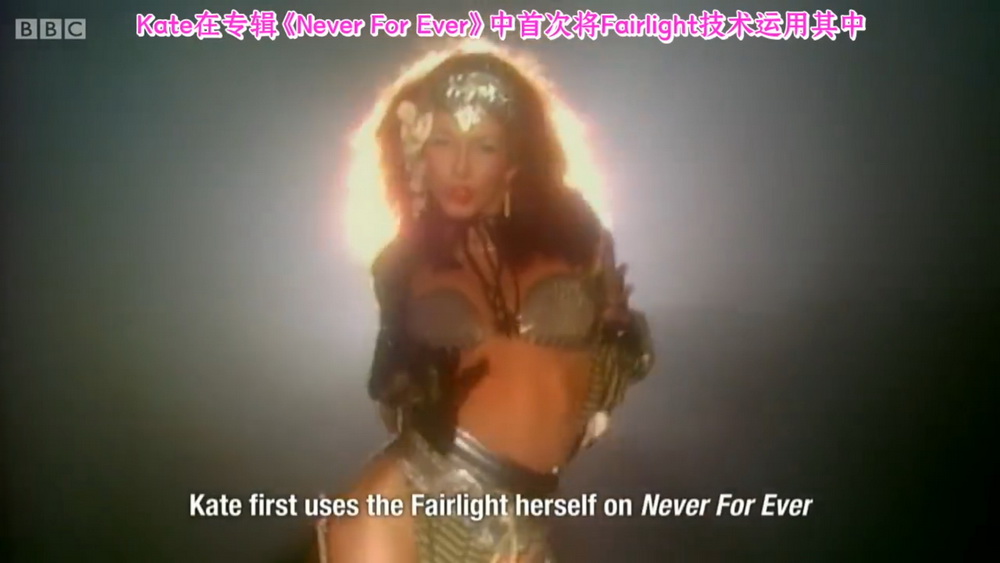 Other features of this type of album are the strings used for rhythm, with the air of marching across the grass. The harmonies are deep and tense, as if no one else is present, setting off Kate Bush's modern English pronunciation into some ancient language, so it is more mysterious and meaningful. Some have likened Kate Bush's album to "the Sgt. Pepper's Lonely Hearts Club Band of the electronic age", saying it ushered in an era that was hard to define because it was neither exactly synth-pop nor avant-garde rock or world music. Coldplay's "Speed of Sound" recreates the rhythm, chords, climax, and clean, rich poetry of "Running Up That Hill." The list of Kate Bush-influenced musicians is long, with the latest big star being St. Vincent.
Her stage style is as unique as her music, with far fewer imitators. Kate Bush's stage performance is a fusion of modern dance and pantomime, and she is the only actor. This is a person who spits out ice, snow and flames with his mouth open, as if dancing alone in an empty hall, and he became a benchmark as soon as he appeared. Elton John saw her on a six-week tour of the UK and continental Europe in 1979. He praised her: "No one can imitate such a performance, but it has established a set of textbook-like standards for future generations to refer to." In terms of stage, Kate Bush has her source of inspiration. A performance by mime master Lindsay Kemp opened her eyes and she managed to learn the art. Coincidentally, David Bowie was also a student of Kemp. Kemp described Kate Bush as "an overly shy student who dances with all his heart, like a lion".
In the early 1990s, Kate Bush suddenly retired. There are many accounts: the death of her mother, the breakup with Dale Palmer, the changing circumstances, or the fault of the critics. The reason remains unknown, but she has since embraced her new, innocent identity—the mother of a little boy Bertie. Kate Bush has said that she needs a very quiet creative environment, has been unable to adapt to the lifestyle of an entertainment icon, and is unwilling to shape herself according to other people's ideas.
Later, she released an album and returned to the public eye without completely disappearing. But speaking, Kate Bush is more like a dream. "Stranger Things" is also a long dream that has lasted for several years, for all adults who have a boring and tired life and lack the relationship between life and death. "Running Up That Hill" is another dream embedded in a dream. No wonder people who have finished watching the show are obsessed and want to linger in music for a while longer.